Details of how the Vale Douzaine needs to raise more than £650,000 for 2023 and what it will be spent on have been published today and electors and ratepayers are invited to a parish meeting on Wednesday 22 March to approve the accounts for last year and authorise this year's proposed expenditure.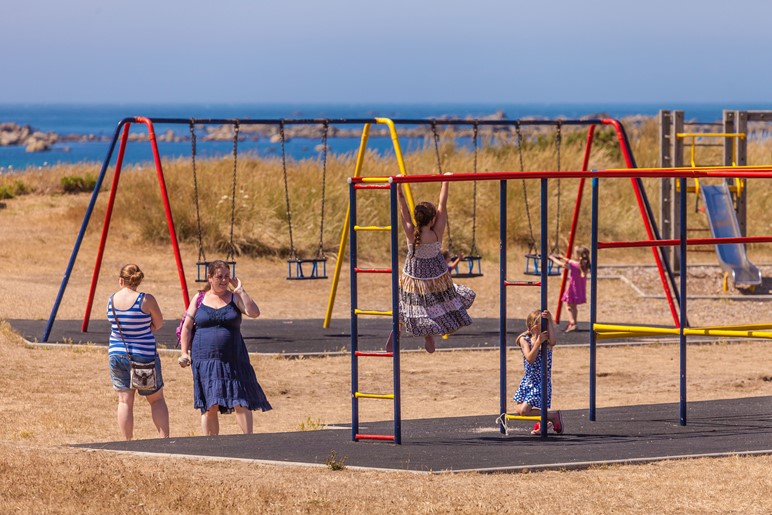 Maintenance of the playground at Les Amarreurs is expected to cost £15,000 this year
The bulk of the proposed expenditure, just under £393,000, is for collecting household refuse. This sum is based on a competitive tender with the contractor but savings from previous years mean that it has been possible to partly subsidise the 2023 rate.
The other significant area of expenditure – a little over £250,000 – is on parochial administration, including upkeep of the cemeteries, street lighting and maintaining the playground at Les Amarreurs. The details are in the download section at the bottom of this page.
A further area of expenditure is requested by the Rector and Churchwardens, who are seeking a total of £22,807 towards maintenance and repairs of the church buildings. However, because some earlier requested expenditure is no longer required, a balance of £4,500 is available, bringing this year's requirement down to £18,307.
More detail is available in the publication, printed in La Gazette Officialle this morning, in the downloads section at the bottom of the page.
Parish accounts have also been released for last year and are available here.
The parish meeting to discuss all this will be held at the Douzaine Room at 7.30pm on Wednesday 22 March.