Vale householders are reminded that waste charges imposed by the States are set to rise from July 1 with the cost of a 90 litre black sack of residual to rise from £2.70 to £2.92.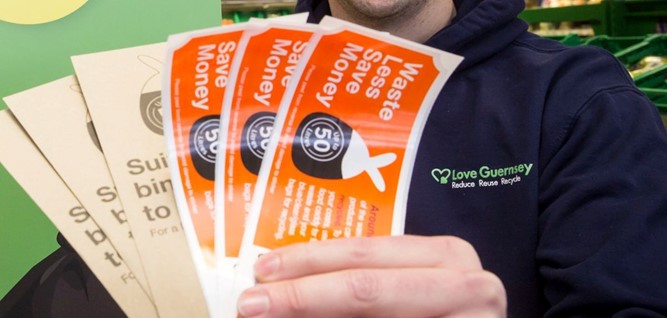 Guernsey Press image
Guernsey Waste's annual charge for 2022 will also increase this year, from £90 in 2021 to £97.97 per household.
The 2022 charges, equivalent to an average of £3.30 a week, are said by the States to be well below the £4.25 per week that it was forecast households would pay, on average, when the new system of collections and charges were introduced in 2018 and 2019.
The new price of £2.92 is for a standard green "pay as you throw" sticker, for bags of up to 90 litres capacity. The price of an orange sticker, for a small bag of up to 50 litres, will also rise from 1st July, by 12p to £1.62.
The bills for Guernsey Waste's annual charge are expected to be sent out in late July or early August.
The changes mean that excluding parish collection charges, Vale households will pay on average around £170 this year for all their waste and recycling services. That is an increase of around £13 compared to 2021, and covers the sorting, processing, export and treatment costs for general rubbish, food waste and recycling.
It also includes provision of facilities such as the Household Waste & Recycling Centre, the Chouet green waste site, and the bring bank sites.
Deputies Gavin St Pier and Deputy Lyndon Trott will this week propose an amendment in the States to shelve the increases because they say now in not the right time to impose them. 
Electricity prices are also to go up on the 1st. Guernsey Electricity says that Super Economy 12 customers who do not have electric heating, who on average consume around 6,400 units a year, will see their average annual bill rise by £117, from £1,085 to £1,202 - an increase of 10.8%. Customers with a Super Economy 12 meter and electric heating on the Superheat tariff, who currently consume on average 14,400 units a year, will see their average annual bill rise by £163, or 8.8%.