Thanks to the efforts of Vale Deputy Laurie Queripel, the parish has a number of allotments available for rent. We are, however, close to full subscription, with just a few spaces available, so if you're interested in growing your own fruit and veg, please contact us soon.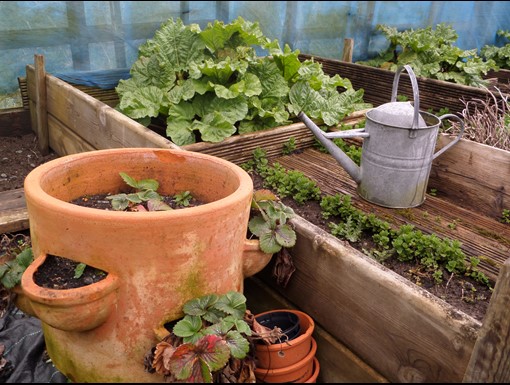 The good news is that vinery owner James Littlewood is about to sign a lease extension, meaning we will have use of the site until March 2021. He also has plans to upgrade the facilities (electric supply, better parking area etc) which will make the 'allotment experience' even better.
The scheme began in 2010 and, as you can tell, is going strong and has helped to create a great little community on the site.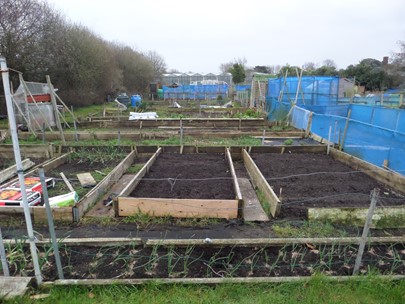 We charge by what we call a 'bay' (an area roughly 28' by 8'). The rent for each one is £75 per annum (there has been an increase this year, it was £60 from the beginning). Depending on availability, a tenant can have more than one bay and some have several.
However, Deputy Queripel always recommends to newcomers that they start with just one bay, perhaps two at the most, and see how they go. You can always add to your holding, subject to availability, later on.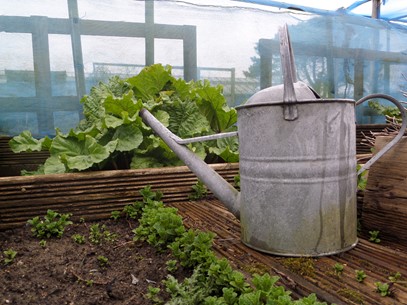 The allotments are situated at Haute Lande Vinery, Les Abreuveurs Road and are outdoor, not enclosed in a greenhouse, and there is good parking on site. Water is supplied from a borehole connected to a centrally located tap.
For further information / terms / conditions, please contact Laurie Queripel, Tel. 251949, or e-mail: [email protected], or the Parish office, Tel. 244155.