One of the things we're asked about from time to time is something called Le Grand Pré – an important but little known nature reserve that lies within the Vale Parish.
It's mostly owned by the States of Guernsey and leased to La Société Guernesiaise and can be found – with a bit of effort – just off La Rue Carriere, the lane reached via Bordeaux and Petit Marais.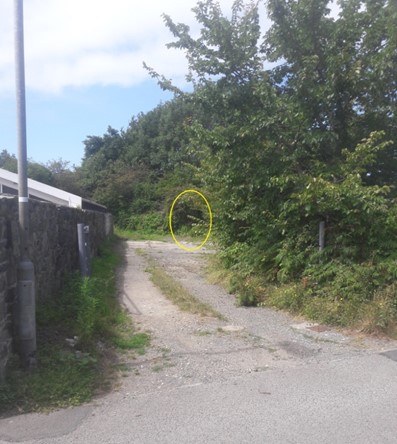 This photo, by one of the Vale Douzeniers, shows the entrance, where there is also limited car parking.
It's a significant area of reedbed, a scarce habitat in Guernsey, and is used by Reed Warblers while Cetti's Warblers and Reed Buntings have been sporadic breeders there.
More information about the reserve can be found here and it's a very peaceful part of the parish.
If you do visit for a wander around be aware it gets very wet underfoot after rain and the old boardwalk that was installed years ago has fallen into disrepair. It is due to be replaced but that work has yet to be carried out.
It is nevertheless well worth a visit as the habitat represents a little bit of "lost Guernsey" as drainage and land improvement has been carried out over the centuries. It's also referred to by Guernsey Press writer Shaun Shackleton in his recommended walk (below). The aerial image here indicates the entrance to the site, bottom right.