What happens to States members when they get into the Assembly and start ignoring expert reports? asks Vale Douzenier Richard Leale. Here, he reflects on some of the consequences of the recent harbour improvements debate and its outcome. The views are his personal opinion and do not necessarily reflect those of the Vale Douzaine.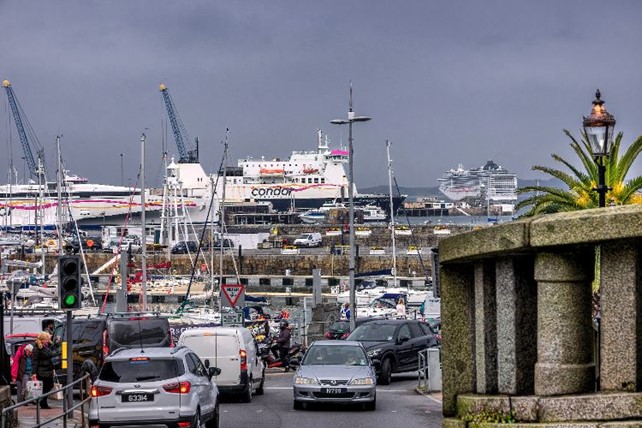 Oh dear! Why is it that once 38 members of the public get elected to the States and enter the Chamber, they all become experts and disregard professionally-produced reports?
I'm referring to the Harbour Development debate and vote. Unless I have missed something, what has happened to the essential £30m.-plus for urgent repairs? That seems to have been put to one side.
But hang on a minute – they have approved fast tracking a marina in the Pool that will bring in thousands of pounds in extra revenue at a cost to local boat owners.
Now I will be up front here. I'm not a fan of marinas. They're giant boat parks, no more attractive than giant car parks, and certainly not as pleasing to the eye as boats swinging to the wind. But this is piecemeal development – no joined up thinking here. Without the rest of the package, where does Mr Forty- to Fifty-Foot Boat park securely his BMW for as long as he likes while he is at sea? Where does he pump out black water waste? He will also be looking for high-end toilets, showers, laundry facilities and lay-up for his boat.
Lost parking
There is insufficient room now for lay-up of vessels. Is the public willing to give up even more parking to enable Mr Quite Well Off to moor his boat? Because without the other shore-side developments outlined in the harbours plan, it's a quart into a pint pot.
One assumes technology will ensure that a south-easterly gale will not cause major havoc to any pontoons in the Pool. When the wave pontoon in St Sampson's failed, a large number of craft became damaged. And that's not to mention the ro-ro ferry being unable to stop and ploughing into the pontoon-moored boats, as has happened before. Then let's get onto security. None of the Town marinas are secure at present. Anyone can wander up and down the pontoons – cameras do not prevent that. Then there is the security of arriving passengers on the ferries. More of the harbour needs to be fenced off to comply with international security requirements, and more of the public parking will need to go to meet those standards.
Safety
Moving onto St Sampson's, Longue Hougue was not ideal, neither did it have the support of the pilots. But neither extending St Sampson's out to the east solves the problems of the strength of the tidal streams. Then what happens now to a deep water berth for tankers – deemed essential for safety? A large portion of the population of St Sampson's and the Vale remain at risk of being blown sky high. So it's back yet again to the drawing board.
At least the scaly cricket lives to fight another day. But hold on – where to put the island's inert waste has still to be resolved…
I know, let's form another committee to look into this!

Richard Leale
[email protected]