Vale parishioners have a week left to comment on plans to build at the "Triangle Field" at the entrance of Alliance, parish deputy Sarah Hansmann Rouxel has said.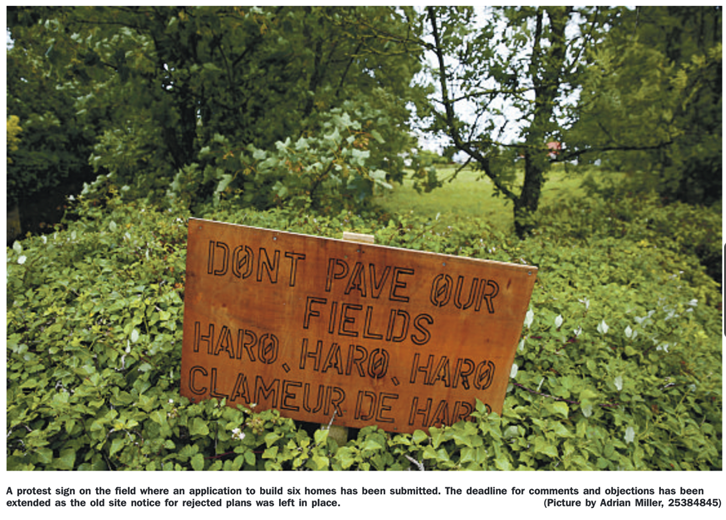 She is urging people to contact Planners if they have anything to say on the latest plans to build on the site, which for years was used to keep horses and is seen by many as a test case over resisting more development in the Vale.
She says in today's Guernsey Press that many people weren't aware a new application – this time for six homes – had been submitted and that the Planners appeared to react to the number of objections they received.
Representations are being accepted by the Development and Planning Authority until August 8 and can also be made online.
"If you still have something to say about this field, make sure you're counted," she told the newspaper.