A guide designed to take the chance of going out by providing access details has been extended to Guernsey and an information session for islanders has been arranged by the States of Guernsey. Any Vale residents interested in attending can make contact below.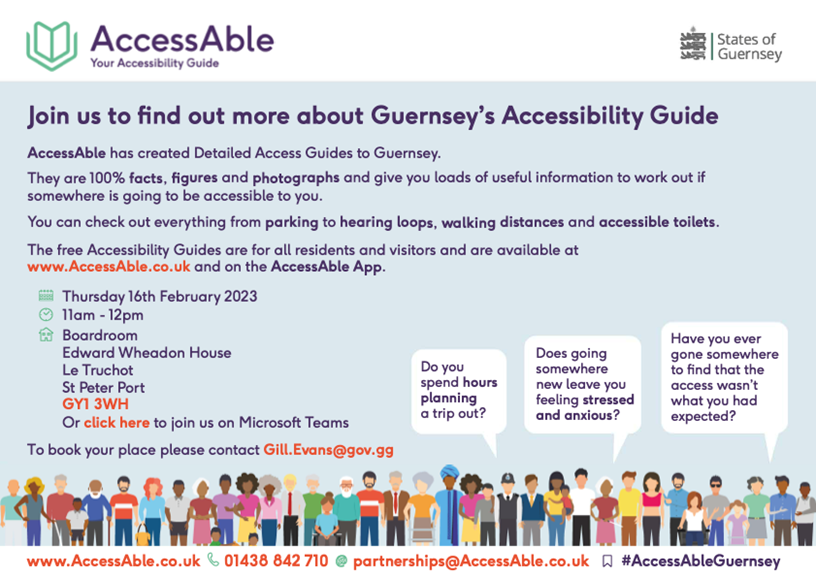 The guide has been available for a number of years in the UK and now includes information about many venues and facilities across Guernsey. In all, more than 500 venues have been surveyed and can be accessed online via AccessAble
The online guide – a free downloadable app is also available – provides a wealth of information from parking to hearing loops, walking distances and accessible toilets. 
The session on how to get more out of the guide can be attended in person at Edward T Wheadon House, or on MS Teams and is likely to be for about 45 minutes. It is being held on February 16, starting at 11am.
It has been arranged by Gill Evans, the Disability Officer at the Committee for Employment & Social Security, and she has asked anyone interested in attending to contact her for further information. She also asks for the invitation to be circulated to anyone else who might find it interesting.
Gill can be contacted at:
Tel: +44 (0)1481 222897 or
E-mail: [email protected]