Claims that the Development and Planning Authority has an action plan to counter widespread concerns about how development is policed in the island have been dismissed as 'papering over the cracks' by the Senior Constable of the Vale.

Richard Leale said that the DPA's approach, headlined above by the Guernsey Press, fell far short of what was actually required, which was changing the underpinning Island Development Plan itself.
Newly elected DPA president Dawn Tindall (right) said the action plan would lay out a clear

direction for addressing a wide range of issues, including the development of brownfield vs greenfield sites, affordable housing, infrastructure and important open land.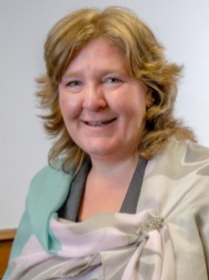 Mr Leale, however, said he was not confident the plan would produce results.
"Electing the vice president to president is unlikely to change anything," he said. "After all, as vice president she had tremendous sway over IDP decisions, so it is difficult to see how anything will change under her overall leadership.
"The States didn't exactly support her appointment and the fact no deputy wants to serve on it shows that something is seriously wrong."
Requete required
He also took issue with a recent commentary by former States member Peter Gillson (pictured) that a requete aimed at changing the planning framework was unnecessary.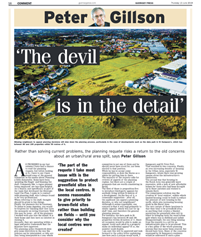 Mr Leale's view that the petition to the States was required to force through changes to the Island Development Plan because that underpinned all the decisions that the DPA took that were affecting northern parishes. 
He also questioned the role of planning staff in interpreting the relevant legislation. Mr Gillson's article defended the civil servants but Mr Leale said his experience was that officials had tremendous input into the political deliberations.
"All in all," he said, "I can't see anything changing unless the requete is approved and changes to the Island Development Plan are forced through by the States. The so-called action plan is actually more of the same under a different name."
No infrastructure plan
He did agree with the article, however, where it highlighted the absence of an infrastructure plan for the island as a whole.
"This was supposed to be one of the key strategic documents to help guide the island and we and St Sampson's have frequently highlighted the damage being done by not having such a document, particularly here in the North. Some junctions are already running at overcapacity yet the planners are approving even more homes here," he said. "It has to stop."