Vale parishioners are being asked for their views on new outdoor eating and drinking areas in the north of the island around the Bridge area. The consultation has been launched by Environment & Infrastructure as part of a process designed to make it easier for eateries and establishments to get permission for al fresco dining.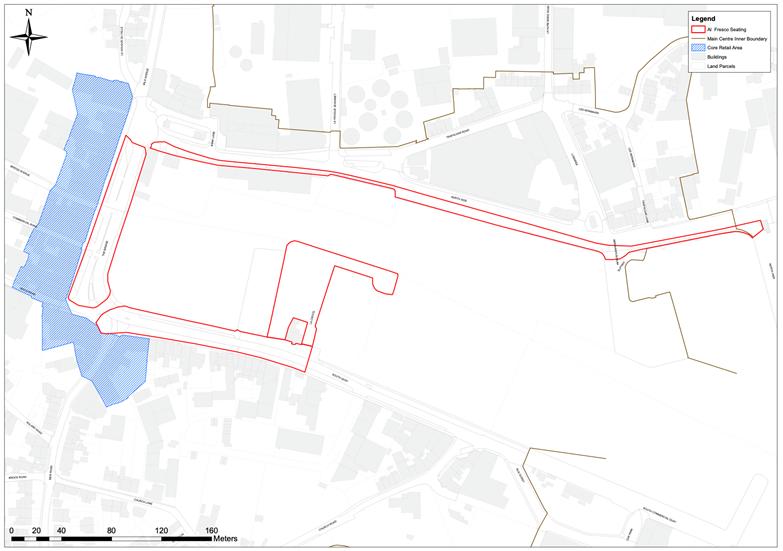 Full details of the consultation and the areas proposed are available on the States of Guernsey website at this address but the specific areas for the Vale involve the Bridge and the North Side, as shown in the diagram above.
The link provides access to an online survey for people to express their views on this or representations can be made by post (address below) and must be received by 24 October.
E&I is seeking comment because a recent change in the law aims to facilitate simpler, faster, and less expensive applications for the operation of al fresco dining on the public highway by businesses.

It is also looking to set out designated zones where al fresco dining is allowed, and this includes the whole of the Bridge, parts of South Side to La Crocq, and extensive areas of North Side up to North Pier. 
The proposed al fresco zones have been defined across areas of the public highway and public land but car parks are currently excluded. 
E&I also says: "Should there be areas of the public highway around the island that have not been proposed within the draft al fresco zones, that you feel should/could be added, please include details of the proposed areas. Where possible, include a map with clearly defined markings of the proposed areas to support your representation."
These can be made to the committee by post to:
Mike Appelqvist
Traffic & Highway Services
Edward T. Wheadon House
Le Truchot
St Peter Port
Guernsey
GY1 3WH
The deadline for completing the online survey or making representations is 24th October 2022.