Demand for allotments, which was kindled by lockdown and the Covid-19 restrictions, has continued unabated, according to the new owner of La Haute Lande Vinery, which provides growing plots in the parish.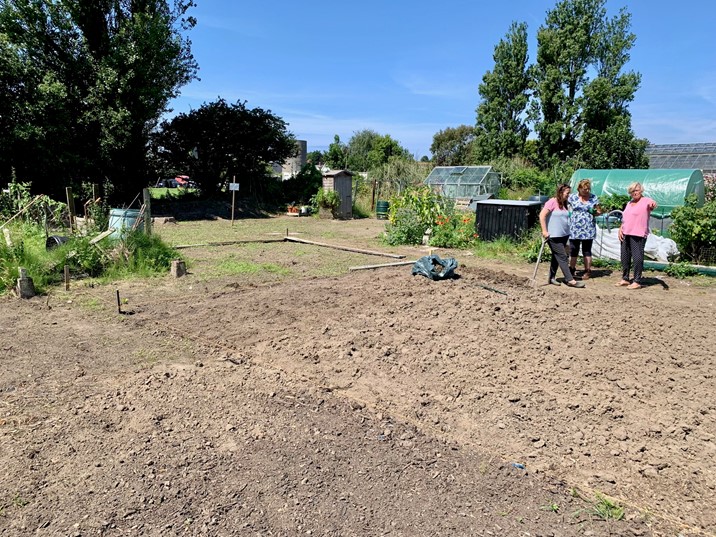 Part of the newly cleared site at Les Abreuveurs
Jane King said that her site at Les Abreuveurs is now full although she has opened a waiting list for anyone else interested in working a plot there.
This follows her getting diggers in to clear what was a compost heap that had got out of hand and is now a useful extension to the site.
Tenants have already been found and, when the Vale Parish website caught up with them today (pictured above) discussions were in full swing over what to plant!
The site is accessed off Les Abreuveurs via Camp du Roi and has parking available for tenants.
Longer term, Mrs King hopes to restore a large block of aluminium greenhouse on the property and let that out too as covered, all-weather allotments. The timescale on that is uncertain, however, although she is willing to maintain a waiting list for that as well.