The new owner of the former vinery site being used as Vale parish allotments has been speaking of why she wanted to keep the scheme going – and how she hopes eventually to offer new plots sheltered under glass.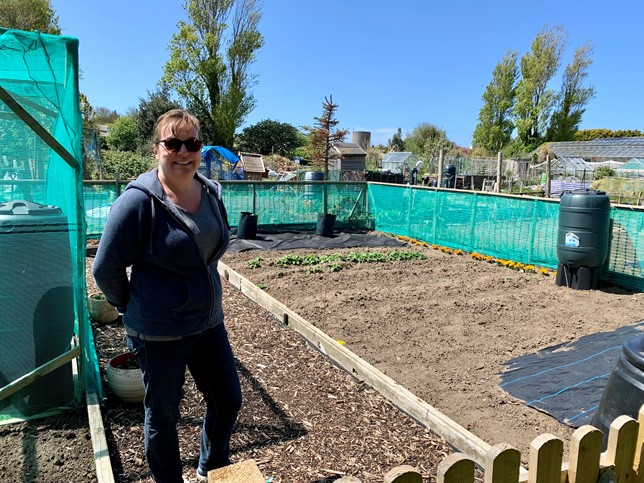 "Having a love of gardening and knowing and experiencing the benefits of being outside, I wanted to keep the allotment scheme going for those who may not have gardens of their own," said Jane King, pictured above on one of the rented areas.
She formally acquired the site at Les Hautes Landes a couple of weeks ago and has wasted no time in tidying it up and working on plans to improve the allotment offering for parishioners.
"The last year and a half has seen so many more people develop a love of their outdoor space," she said.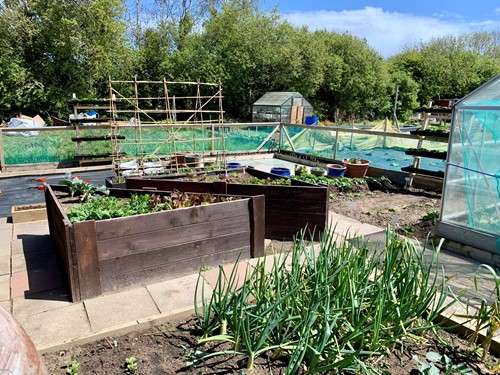 The Kings have lived next to the site for the last nine years and were pleased to buy it when it came on the market and have recently completed the sale.
Sanctuary
"For me, my garden is like a sanctuary so if I can give others the benefit of having their own outdoor space, that's great," she told the Vale Parish website.
The first step has been trying to tidy up the area, with help from existing allotment holders, and she is now looking to expand it into previously unused areas.
There are currently 18 tenants who are renting different sized plots but with an estimated 15 further bays potentially available for letting. Details of how to contact Mrs King are available here.
An earlier story on this website led to a lot of interest and Mrs King said she has nine serious applicants, whom she is contacting and speaking to. She is happy to maintain a waiting list and to get in touch with potential gardeners as plots become available.
The site is accessed off Les Abreuveurs via Camp du Roi and has parking available for tenants.
Longer term, Mrs King hopes to restore a large block of aluminium greenhouse on the property and let that out too as covered, all-weather allotments. The timescale on that is uncertain, however, although she is willing to maintain a waiting list for that as well.