An area at Bordeaux traditionally used for overwintering boats and storing gear has been getting a late spring clean as part of the Vale Douzaine's programme of parish improvements.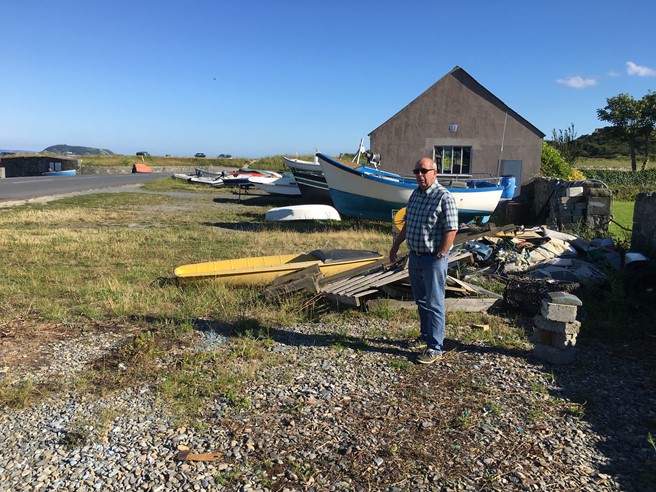 Led by Junior Constable Bill Cohu, pictured above, the work has enhanced the strip of land opposite Bordeaux Harbour, where the craft are based, and further improvements are planned.
When the site is completely clear, it will be levelled, providing more room for boats to be overwintered and also making it easier to maintain in a tidy condition.
While the site is in private ownership, split between two landowners, the Vale Constables have been granted rights over the northern part, making it easier to clean up the area.
Mr Cohu said that over time, people had started dumping things there in addition to discarded boat gear such as trailers. "People have been leaving grass cutting here; there's a shopping trolly and we have to dispose of six or seven old inflatable dinghies," he said.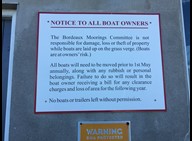 He also reminded users of the area that the terms of the Bordeaux Moorings Committee for doing so included moving all boats, rubbish and personal gear by 1 May  of each year. The Constables would be asking people to ensure this requirement was complied with.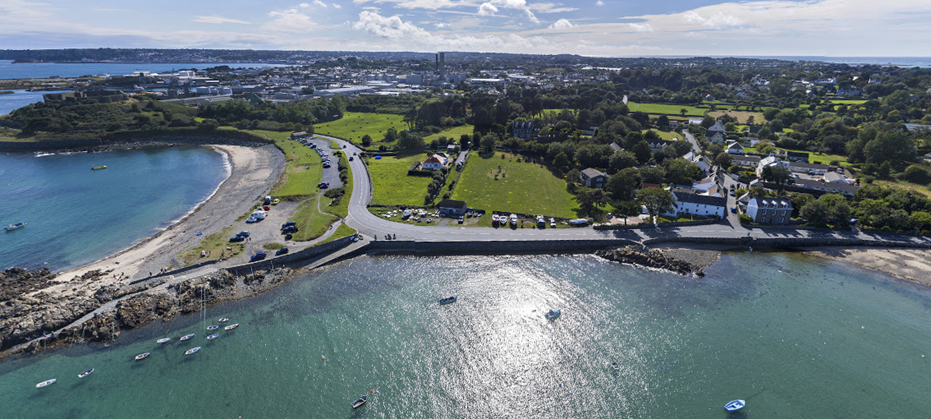 An aerial shot of the grass verge by Kevin Lajoie before it was cleared.