Three candidates hoping to be elected to a single vacant seat on the Vale Douzaine on Wednesday have today published their manifestos and given further details of why they are running for public office.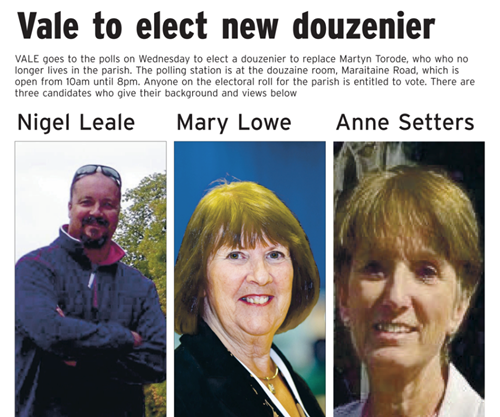 The individuals, in the order they appear on the official publication convening the election, are:
Former College of Further Education lecturer Anne Setters, former Vale deputy Mary Lowe and self-employed plumber Nigel Leale.
All three make reference to development in the Vale and north of the island and explain why they wish to serve on the douzaine.
The information they have given can be found on the Guernsey Press website available here or in the downloads section at the foot of this page.
The deferred secret ballot for Vale electors only will be held on Wednesday 18 August at the Vale Douzaine Room, Maraitaine Road, and the polling station will be open from 10am until 8pm. 
The organisation Women in Public Life has also covered the forthcoming election on its website and has more information on the candidates, which can be accessed here.