A contested election will take place on Wednesday to select a new douzenier to replace Martyn Torode, who has left the parish. Three candidates have been proposed and seconded for the position.
As the official publication sets out below, they are Ann Setters, Mary Lowe and Nigel Leale.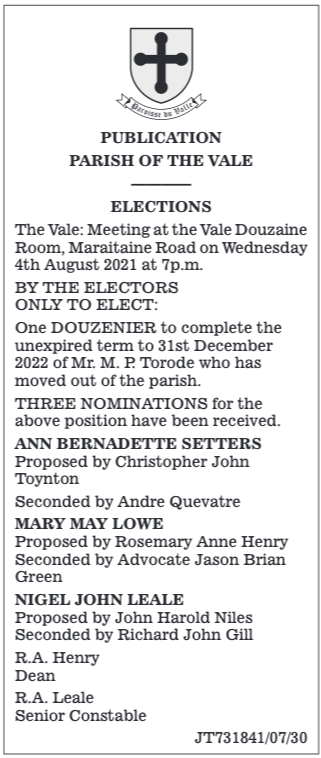 The meeting at which they will be proposed for office is on Wednesday 4th at the Vale Douzaine Room, Maraitaine Road, and it starts at 7pm.
It is open to all Vale electors to attend and vote.