Vale residents should know within weeks whether a tree preservation order preventing the building of six new homes on La Pointe field opposite Alliance will continue or be struck down on appeal.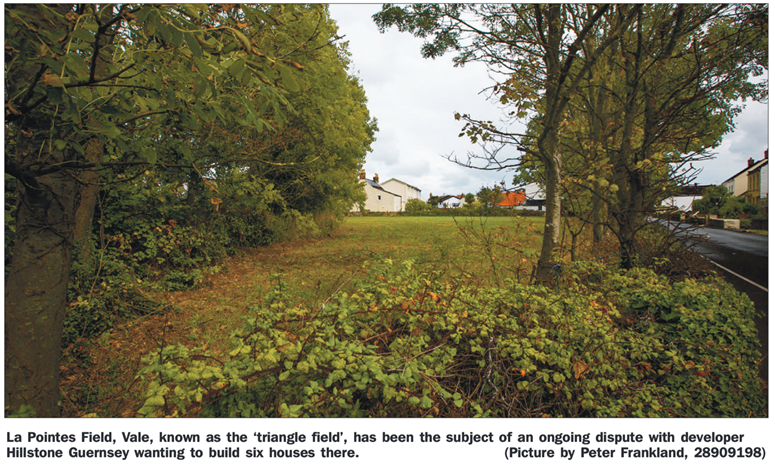 A planning tribunal highlighted a number of what it called shortcomings in the application of the order by the Development and Planning Authority and said it expected to release its findings in the next three weeks.
The hearing was one of two scheduled for the so-called "Triangle Field" because developer Hillstone Guernsey Ltd has also appealed against a more recent rejection of revised proposals for just two homes there.
Gone sour
According to reports, the planning tribunal was difficult and Simon Holland, a director of the development company, said he had never had a building proposal "go this sour" in 24 years as a developer.
His company bought the site, zoned for new homes, for £420,000 in 2018 and Mr Holland says he has spent a further £20,000 in costs. He claimed that there had been a lack of transparency in the planning process.
Separately, parish residents who turned up to the planning tribunal complained to the Guernsey Press that they had been excluded from making representations to the inspectors and the tremendous strength of feeling in the Vale against the building was being ignored.
The second appeal is scheduled for later this month.