Inconsiderate dog owners are causing problems near the Vale Douzaine by throwing bags of their animal's waste on to parish land, Junior Constable Bill Cohu has said. The problem has been getting worse and is unpleasant to clear up, he added.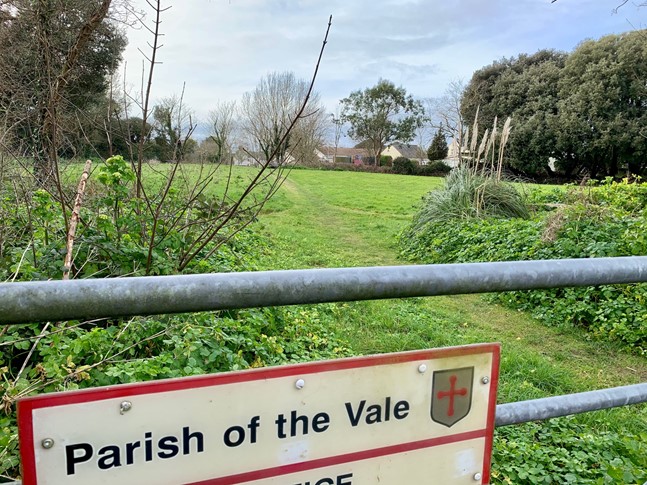 The problem comes to light when he regularly maintains the Rue Maraitaine area and the field that the Douzaine bought as a public amenity some years ago. This borders the main road and also has an entrance from Rue de L'Essart, pictured above. 
"We try to keep the parish property looking nice and tidy and welcoming for people to use," he said, "and it's very disheartening to be constantly cleaning up bags of dog poo and other rubbish like discarded food and drink cans that people have thrown there.
"We want people use the area and are improving it with tree planting and new benches but if the problem persists we will have to contemplate banning dogs from the area completely."
It was the last thing the Douzaine wanted to do, he said, and he urged people to use the amenity responsibility otherwise there would be no alternative, especially with children using it to play in.
The area, a former quarry, was acquired some years ago. It has been infilled, levelled and improved through volunteers, Floral Guernsey and States Works. It was also made available for residents of the Guernsey Housing Association's La Nouvelle Maritaine, opposite the Douzaine, as a quiet refuge.
More information about it can be found here. The field, and another behind the Vale Douzaine Rooms, are also available for hire for events.