Concerns from some users of L'Ancresse Common that bins that have been put in place for use by dog owners to clean up after their pets are unsightly have been addressed by the organisation responsible for the area.
Vale Commons Council Peter Blake said they were aware of some of the comments that have been expressed and was happy to respond to them.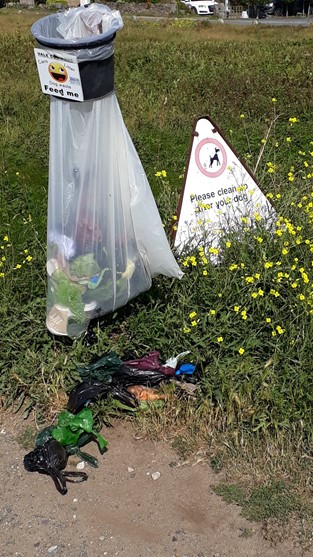 One of those who raised it on social media was Jax Robin, who said "the smell from these dog poo bags which had been fermenting in the warm on L'Ancresse Common this morning on my walk was really, really bad." and she asked whether the Constables could instead install a bin with a lid.
Mr Blake said he had received similar calls and emails this summer as the council had since they were originally installed.
"They are very heavily used and emptied three times a week," he said, "so it proves the amount of States bins [provided] are not  enough.
"The contractor we use doesn't have a bin lifter so the type we have works well for him. Also, people cannot put other rubbish in them as happens with the States ones."
Mr Blake acknowledged that they could get a bit smelly at times, "but so are the States bins."
The VCC had reviewed the complaints and considered options "and we still think it is the best way for us as a Council".
The parish was happy to pass on the concerns for a response although it has no responsibility for the Common or direct involvement in its running.