Nearly 700 Vale dog owners have yet to tax their animals for the year, the Constables' Office has said.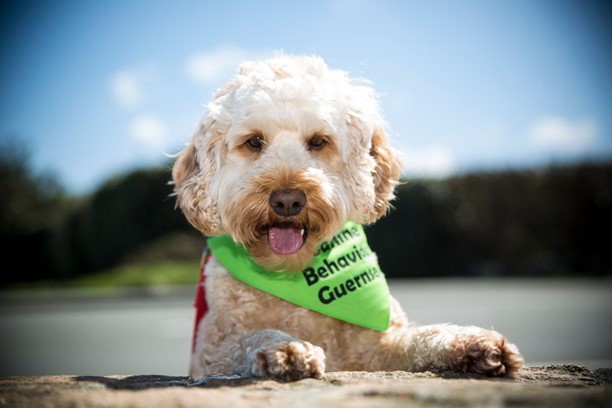 Murphy – picture courtesy Canine Behaviour Guernsey
All adult dogs, except assistance dogs, need to be properly licenced, which means paying £10 per animal to the Constables of the Vale in order to receive the relevant paperwork.
In all, there are known to be around 850 dogs in the parish but, to date, just 170 have been properly registered.
The reminder that owners need to conform with the requirements has been issued because the deadline for complying is the end of this month. 
As a result, dog owners are asked to ensure their animals are properly taxed in accordance with the relevant legislation and that the clock is ticking for them to do so. 
No tax is payable on any dog under the age of six months or one that is kept and used solely by a blind or deaf person for his or her guidance.