The States has been asked by the Vale Douzaine to consider improving toilet facilities at Les Amarreurs because of the number of children and parents using the popular play area there, pictured below.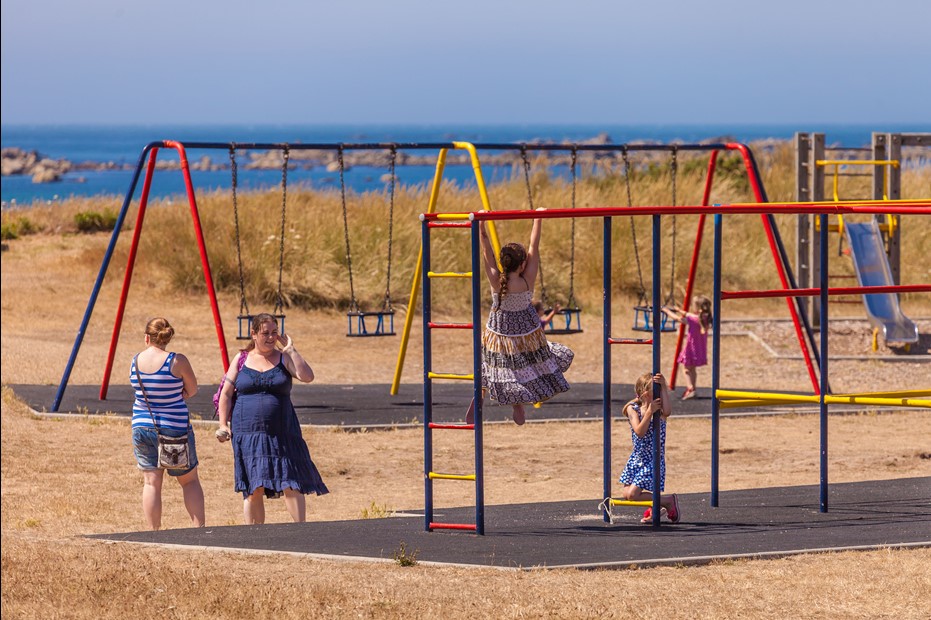 Images courtesy of VisitGuernsey 
Senior Constable Richard Leale has written to Environment and Infrastructure to see whether the existing arrangements can be extended to add a disabled/family facility to the existing block.
"Our concern is the lack of provision for young families with pushchairs needing to access the toilets when they are unable to get the pushchair inside along with another very young person in tow," he said.
The available space inside is limited, he said, along with the cubicle size, which meant a father of very young children of either sex had to push past people using the urinals.
He added that the playground, provided by the Parish, is very popular with very young and pre-school children so the Douzaine was keen to explore the possibility of making the toilets more accessible to all, including people with disabilities.
"Is there the opportunity, by building a small extension, to provide a disabled/family facility onto the existing toilet block?" he asked. "This would go some way to address the needs of young families and be more in keeping with 21st century views."
The facilities there have recently been repainted and upgraded and Mr Leale acknowledged that they are looking very smart.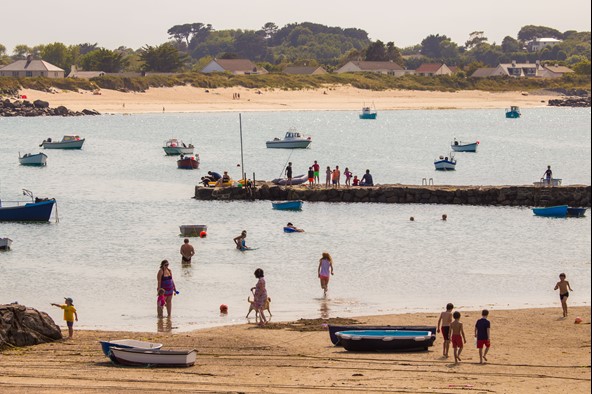 The area is also popular with visitors in the summer