Attempts by the Vale Douzaine to get improvements to one of the worst surfaced roads in the parish – and possibly the island – have been highlighted in the Guernsey Press Parish Matters column.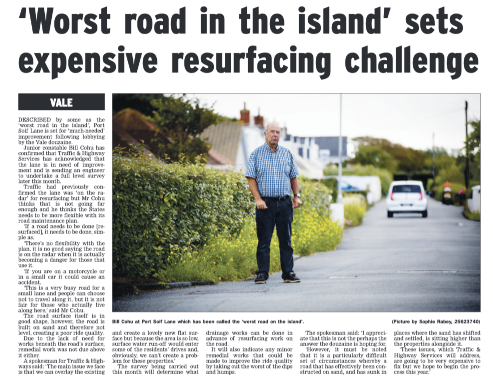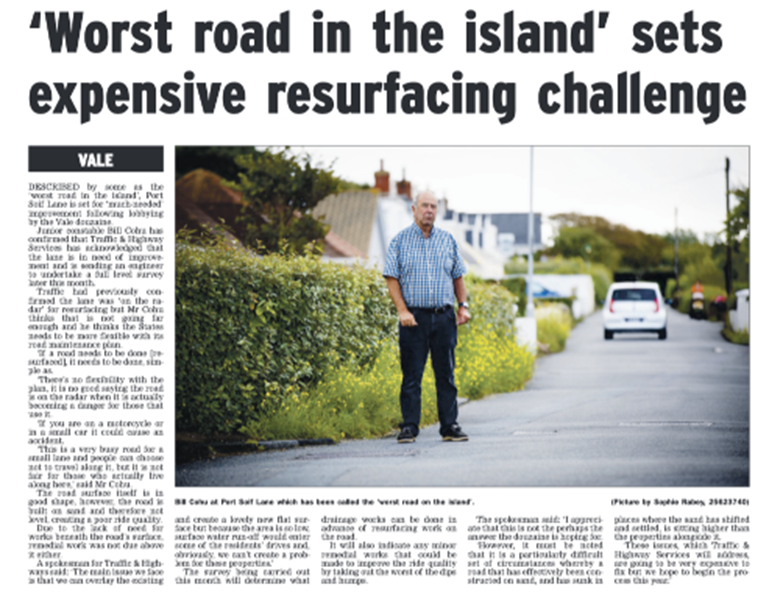 The Press story quotes Junior Constable Bill Cohu as saying that the authorities need more flexibility in their roads programme to be able to deal with priorities as soon as they are identified.
Saying something was "on the radar" wasn't good enough because the state of the road was so poor it could cause an accident, he said.
As reported here earlier this month, while the road itself is in adequate condition, it has been built on sand and so has subsided in areas, creating a very bumpy ride.
Traffic and Highways has said a full survey is to be undertaken ahead of repairs, which will be very expensive because of the nature of the problem.