Fears that a popular north coast path is in danger of being washed away in the next set of gales and a high tide are to be raised with the Environment and Infrastructure Committee.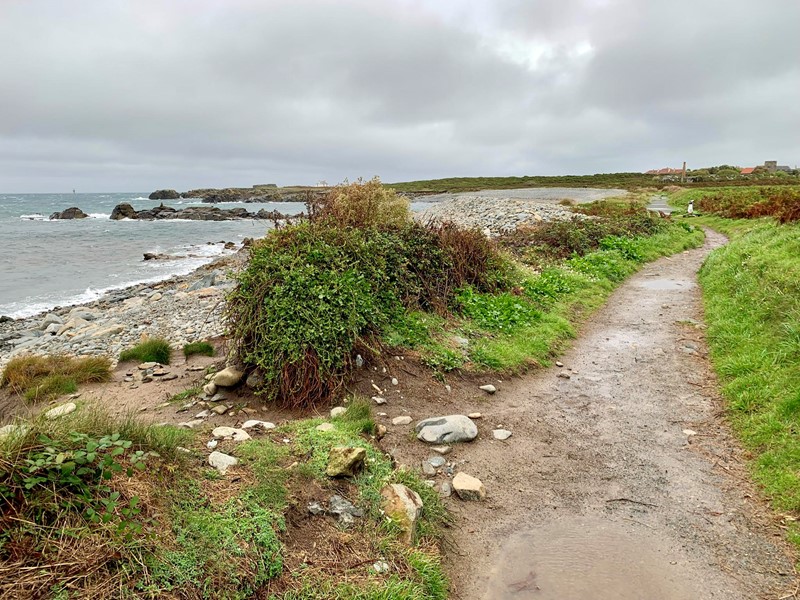 Vale Commons Council president Peter Blake said the erosion to the path (pictured) at La Fontenelle Bay, near Beaucette Marina, had worsened over the last couple of years and wondered whether remedial action now might prevent it from being further damaged.
The path is very well used and walkers have suggested to the Vale Douzaine that some beach re-profiling, as has been carried out elsewhere, including opposite the Houmet Tavern and at Bordeaux, could prevent it from being washed away in the next storm.
Pictures supplied to the council show that a shingle bank has moved to the north and part of the path is now very exposed to wave action.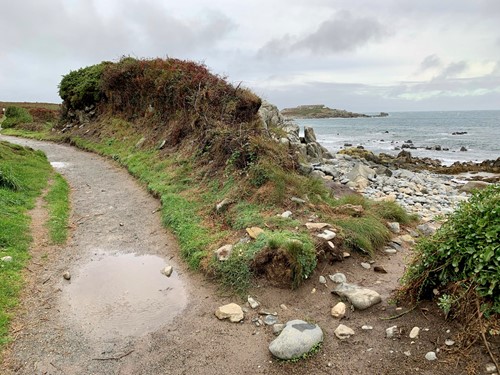 As a result, Mr Blake said the council would be contacting Environment to see whether steps could be taken to try to mitigate the risk to the path.