Employment and Social Security is encouraging any Vale parishioner to get in touch if they need financial support as a result of the far reaching impacts of COVID-19.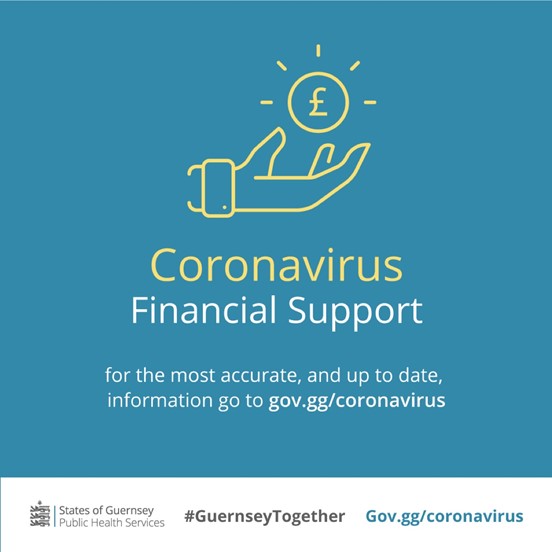 A special fund has been set up by the States for anyone who might not otherwise qualify for unemployment benefit, sickness benefit or income support but who needs an urgent payment to buy essential items such as food, toiletries, cleaning products, etc.
A special helpline is open today and tomorrow to take calls and the details are as follows:
People of working age are asked to call 01481 732516 if they need financial support because they:
- have been made redundant,
- are in employment or self-employment but have severely reduced household income, for example as a result of reduced working hours or rates of pay,
- are unable to work because they are sick or have been required to stay at home in self-isolation in line with public health guidance and they are unable to work from home,
- are unable to work because they are caring for a dependent child who cannot attend their school, college, preschool, day nursery or childminder, or if their normal informal childcare arrangement (e.g. grandparents looking after grandchildren) is no longer appropriate.
By phone
Benefit claims will be taken over the phone. People will be asked for information about their circumstances to find out which benefit or benefits they qualify for. Callers are asked to have details of their household income and bank account to hand as this will help to speed up the application process.
This line will be manned on Saturday 21 and Sunday 22 March from 10:00 until 14:00. Normal office hours will apply from Monday 23 March.
If you can't get through on 01481 732516, send an email, including your name and contact telephone number, to [email protected] and you will be called back as soon as possible. If you can't use the telephone, the States advise you to ask a family member, friend or colleague to call on your behalf or alternatively email [email protected]
School advice
If you have a question about your child/children attending school on Monday that has not been answered on http://gov.gg/covid19guidance then you can call this number: 01481 733017.
This phoneline is available between 10am - 4pm Saturday (21 March) and Sunday (22 March).