Financial support from the States is available for Vale businesses and self employed individuals affected by the coronavirus outbreak. This follows the setting up of a Guernsey Payroll Co-Sharing Scheme and a grant scheme for small traders, which were announced today.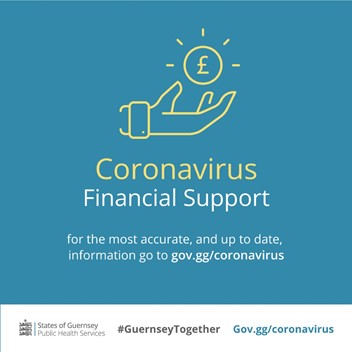 The help is chiefly aimed at enabling firms to retain staff rather than laying them off as orders fall away in the current crisis.
To access the available assistance, sole traders and businesses are asked to send their details to [email protected] to register for the new measures.
"For the ongoing financial well-being of the Bailiwick it is important that businesses are well positioned to resume trading as soon as conditions allow," said Policy and Resources lead Deputy Lyndon Trott.
Aid details
Full details of the schemes are available here.
In essence, however, the Coronavirus Payroll Co-funding Scheme funds 80% of employee wages, based on the minimum wage of £8.50 per hour, which equates to a gross payment of £238 for a standard 35 hour week, pre Income Tax and States Insurance contributions.
The proposed support period is three months or until late June.
Small business/self employed help
A £3,000 grant to all businesses and the self-employed with fewer than 10 employees is designed as additional support to these smaller businesses to be utilised in whichever way they deem appropriate. Larger employers will be able to access the Coronavirus Payroll Co-funding Scheme.
If you need immediate help...
...contact Employment & Social Security to access the new Hardship Fund.
Only make contact once - All new claims for sickness benefit, unemployment benefit, income support and the hardship fund are being handled by either calling (01481) 732516, or alternatively emailing [email protected]. Please do not contact teams individually as that takes up time and ESC wants to process claims as quickly as possible.