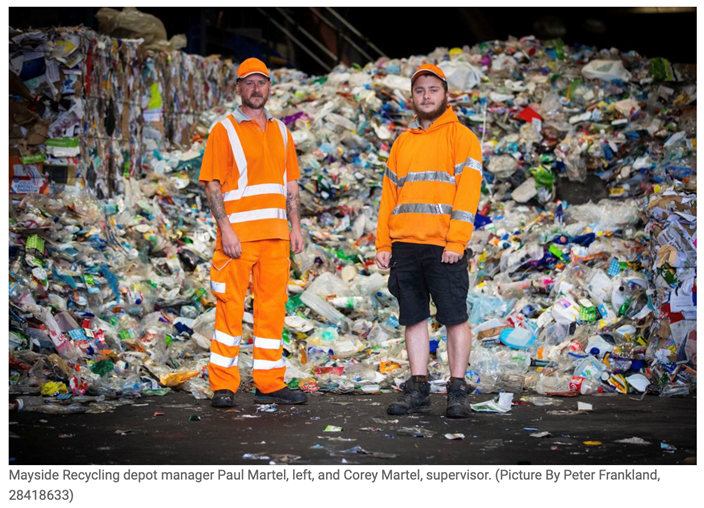 Parishioners have been asked by the States to give their views on parish kerbside collections and any visits they may have made to waste sites, such as the bring banks, the Household Waste & Recycling Centre, and the Chouet Green Waste Site.
The online survey can be accessed here and responses need to be made no later than Wednesday 6 October, after which the results will be published on the States' website at gov.gg.
The questionnaire, which doesn't take long to complete, also enables Vale residents to provide feedback on any customer service they may have received from the Guernsey Waste team.
Feedback needed
Guernsey Waste operations manager Sarah Robinson said: "More than two years have now passed since the new arrangements were introduced for household waste and recycling services, and since the opening of the new Household Waste & Recycling Centre.
"We feel now is the right time to ask for feedback, so that we understand what's working well and also what isn't. That feedback is going to be invaluable so that we can continue to make improvements to the services we provide."
Anyone who does not have internet access can complete the survey over the phone by contacting Guernsey Waste on 01481 221234.
The survey is an important way of the States getting direct feedback from users on kerbside recycling and it's also an opportunity for Vale residents to pass on some of the comments – good and bad – that have been made to this office since recycling began.
The service has also been very successful in reducing the amount of "rubbish" sent to scarce landfill, as the chart below shows. The latest report is available here.