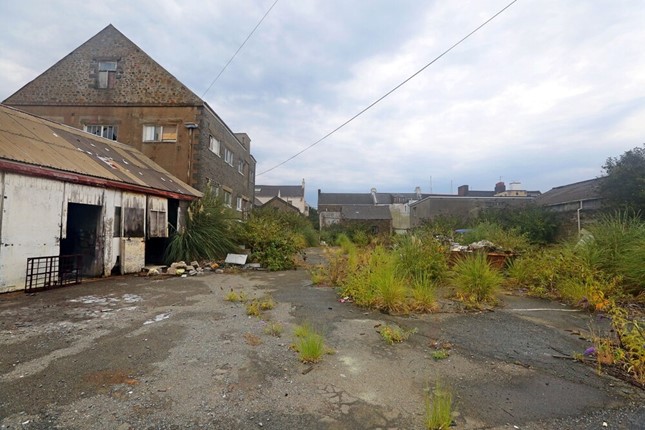 Interested in the Bridge and its surrounding areas? Have a view on what should happen next to Leale's Yard and how any development there could help to regenerate the area?
In that case, the States would like to hear from you. A special drop-in is being held on Thursday to allow local residents, businesses and other users of the Bridge Main Centre to give their views on the area.
The Development & Planning Authority is coordinating the event, at The Rock Community Church, New Road, St Sampson's, from 2-7pm on the 16th and is keen to hear what people think about what it is like at the Bridge now and how developing the Leale's Yard Regeneration Area could improve the wider vicinity.
This is the first drop-in of the project and will form part of the preparation of a Development Framework for the Regeneration Area, which was identified by the States in August as a priority.
Big picture
The aim of the drop-in is to gather a 'big picture' view of how islanders see the site and how they think it should be brought back into use.
Post-it notes and pens will be placed around the drop-in venue in order to capture answers to questions including how the site could contribute to the strengths of the St Sampson's and Vale Main Centre; what the community would most like to see changed or improved and the uses and activities the area needs in the future and why.
Representatives from Tibbalds Planning and Urban Design, which is leading the project, and the Planning Service will also be at the drop-in to talk and listen to feedback.
Significant site
Leale's Yard is more than 12 acres and a significant site at the heart of the Bridge. D&PA president Deputy Dawn Tindall said: "This is a great opportunity for the community to get involved and share their views at the start of this project before anything is drafted.
"This is just the first stage of engagement before work begins to draft a Development Framework so that the community's views are gathered and considered from the outset. There will however, be further opportunities for members of the public to give feedback throughout the process."
Anyone who is unable to attend the session or would prefer to contribute in writing can do so by emailing

[email protected]

by 20th January