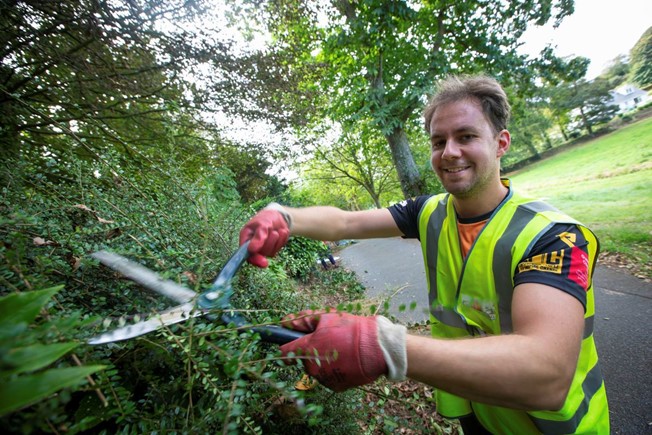 Matt Gale from First Central, which has been helping to clean up the area around the Little Chapel. (Picture by Peter Frankland, 30016756)
 Parishioners are reminded that the deadline for cutting hedges and ensuring streams and watercourses are cleaned and free-flowing is rapidly approaching.
By law, these tasks have to be completed by September 30, including removing cuttings, or else penalties have to be imposed.
The Douzaine has its September meeting on Monday when dates for inspecting parochial properties will be set, which could start as soon as next Friday.
There is a £50 fine for non compliance plus £5 per day thereafter, which includes the removal of the cuttings.
These penalties are regarded as a last resort, so property owners are asked to please ensure their hedges and/or streams comply with the regulations.
Below are the official publications setting out the requirements of the law: