The prospect of some significant gains for the Vale and other parishes following the island-wide general election were disclosed in the new States Assembly today. These include affordable housing, development and parochial representation. An end to "suffocating red-taped mire" at Planning has also been promised.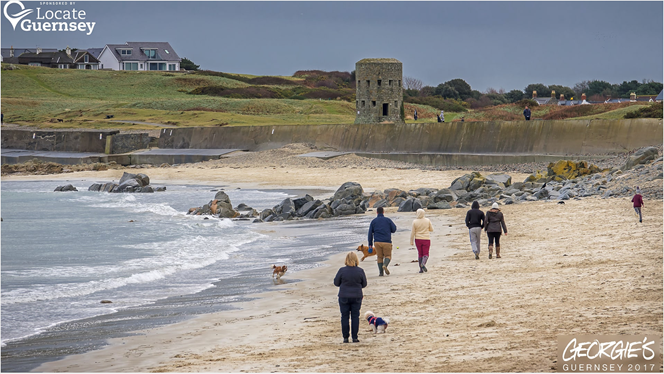 Image courtesy Chris George Photography
New chief minister Peter Ferbrache set out his agenda for the next 100 days and it includes revitalising retail areas, developing Leale's Yard and looking to see if empty space above shops can be given over to accommodation.
He said the Guernsey Housing Association should be taking the lead in providing more places for people to live, which included the Bridge area, at the same time as Deputy Heidi Soulsby has been tasked with improving relations with the parishes.
His announcement follows concern by Vale Senior Constable Richard Leale that parochial representation  could be a casualty of the new elections given the loss of "parish deputies", something picked up today by the Guernsey Press Opinion column (right).


Empower Douzaines
In a statement to the new Assembly, Deputy Ferbrache said: "Deputy Soulsby will also lead and be the contact with the Douzaines. We want to empower the Douzaines. We value their contribution."
Policy and Resources also announced that one of its priorities is developing the eastern sea front, which also affects the Vale, and Deputy Mark Helyar has taken on responsibility for that.
On homes, Deputy Ferbrache said: "Affordable housing has been a difficulty in this Island for very many years. Also Town needs to be revitalised. There are too many empty spaces above shops where people can otherwise live. We need to liaise with the Development & Planning Authority. We need to consider developments at places such as Leale's Yard and others."
Vale politician Neil Inder used his separate statement to the House as new President of the Committee for Economic Development to speak about the Development & Planning Authority emerging from "the suffocating red-taped mire into which it started to sink towards the end of the last term".
Specifically, parishioners in the North will want to see whether this means prioritising housing and development on brown field sites like Leale's Yard rather than allowing green fields to be built on.