Vale's Senior Constable has added his support to a group of Le Picquerel residents objecting to a property developer proposing to build a new "home" on what is actually a garage driveway.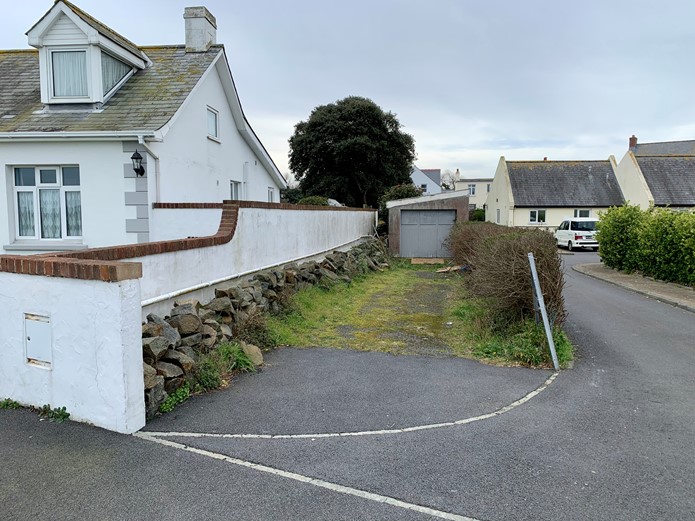 The site, pictured above, used to be an access track to an old Guernsey cottage fronting the main Route du Picquerel with its garage access overlooking Grand Havre and is about 11ft wide, according to neighbours.
Richard Leale said the proposed development slipped under the radar of the Douzaine because it is set well back from the road so he had enormous sympathy for residents because of the impact the two-storey property would have on neighbours and the plot's unsuitability for housing.
"Not to put too fine a point on it, this is a bit of a joke development," said Mr Leale. "No one imagined that an application would be made to build what amounts to a house on a drive or that the Planners would contemplate approving it.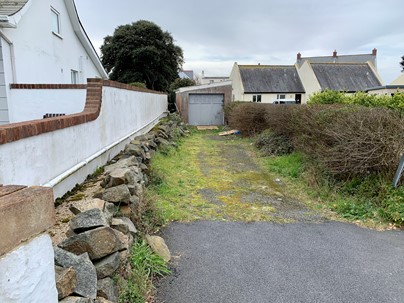 "I regret to say this simply reinforces the widespread perception, particularly in the north of the island, that the planning process is out of control and officials have set out to approve every single housing application on whatever tiny or unsuitable piece of land as long at it's in the Vale or St Sampson's."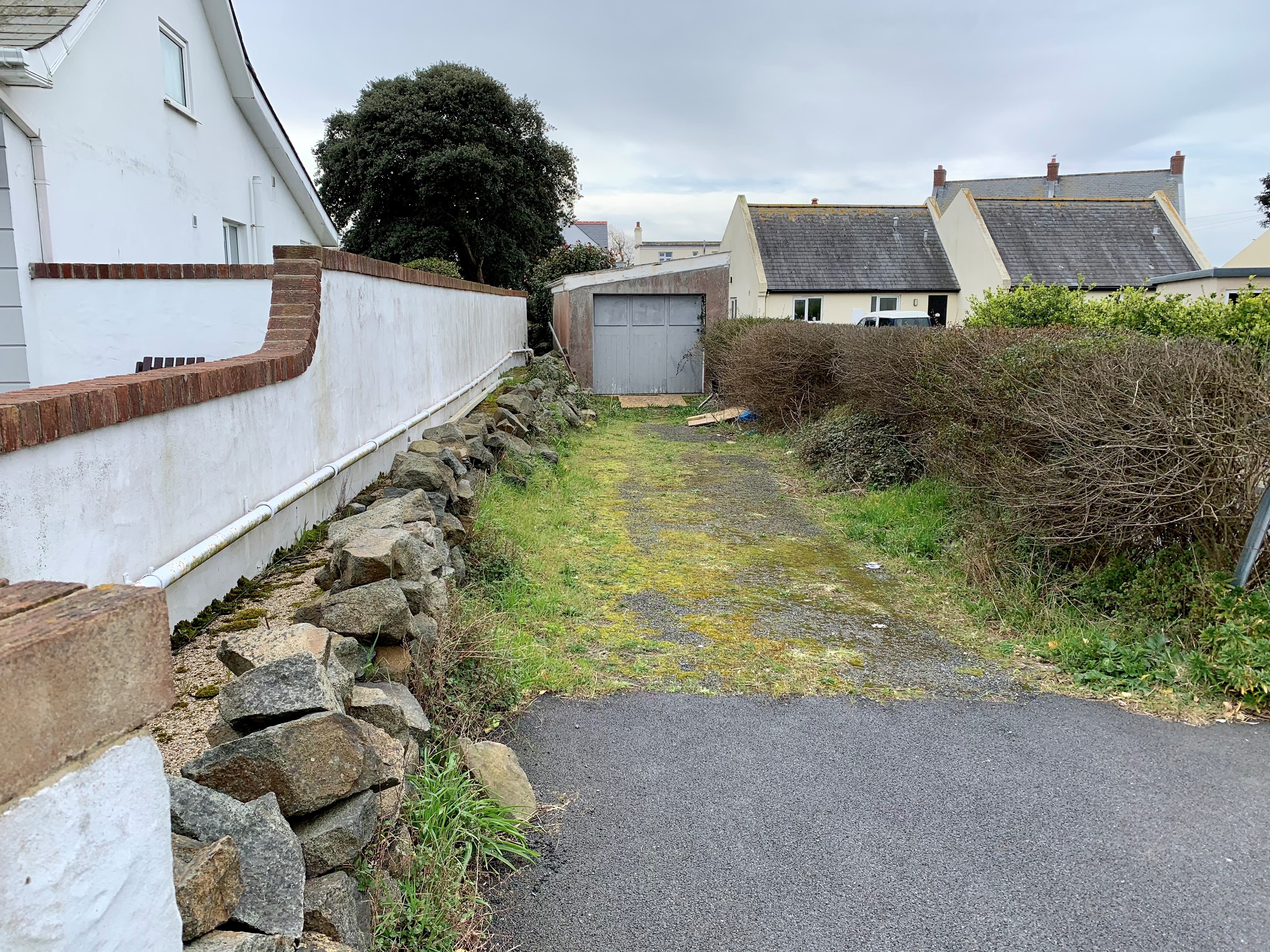 Former States member and Le Picquerel resident Tony Spruce agreed and said while not directly affected he was supporting those who were. In particular, the property alongside the driveway plot would have three of its gable windows overlooked or blocked by the new home, to be build by Harbour View Construction.
Planning deficit
The firm has already built a new home in what was the garden of the cottage accessed by the right of way from the coast.
He and Mr Leale highlighted a deficiency in the planning process which meant a developer could appeal refusals but aggrieved neighbours had no such remedy and basically had to put up with whatever Planners chose to dump on them.
"Contrast that with what's happening at the so-called Triangle Field opposite Alliance where the developer is going through multiple appeals until he gets something. From our perspective, the process is loaded in favour of builders and against ordinary parishioners, certainly in the north.
"Can anyone see the equivalent of a driveway Wendy Home being built in Torteval or St Peter's?" he asked.
The Vale Douzaine is hoping to meet Development and Planning Authority president Victoria Oliver to raise this and other development issues when Covid restrictions permit.