Contractors have started site preparations on a former Vale greenfield site ahead of 11 new homes being built there. The area, known as Camp Dolent, off Tertre Lane, was the subject of controversy when development plans were first announced several years ago.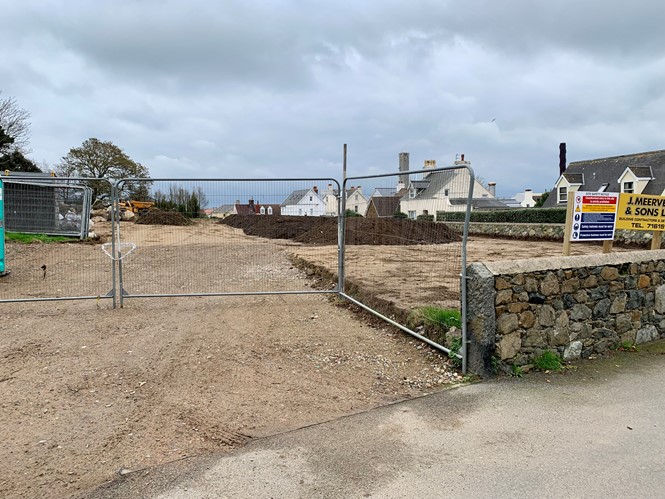 Clearance works have involved removing topsoil and creating access roads for the mix of two- and three-bed properties with associated parking and the builder is J. Meerveld and Sons.
The initial application created much controversy at the time but Vale Senior Constable Richard Leale told the Guernsey Press at the weekend he didn't expect people to complain now that work has started. 
"People are more resigned because of the fact that planning permission was granted. You can jump up and down as much as you like but it won's make a difference," he was quoted as saying. 
The earlier objections centred on Camp Dolent being a green field while other brownfield sites – including Leale's Yard – remained undeveloped. 
Land change
A drone shot by the newspaper showed how much the field has changed compared to an earlier Google Earth image (below).
Separately, Braye Road residents have been voicing concerns over another development, this time 18 light-industrial units on a field near Alliance.
Jason Flouquet, whose home borders the field to be developed between houses on Braye Road and the Guernsey Press offices, said: "I don't think it really matters any more what you say. We've objected before."
Another neighbour said: "There's no joined-up thinking, that's the trouble. We get told that we have to deal with climate change and Guernsey has to do what it can, yet they continually let green fields be rezoned."