A long term failure by government to plan adequately for essential infrastructure in the north of the island is putting the community at risk of economic and environmental harm, a report by St Sampson's Douzaine says.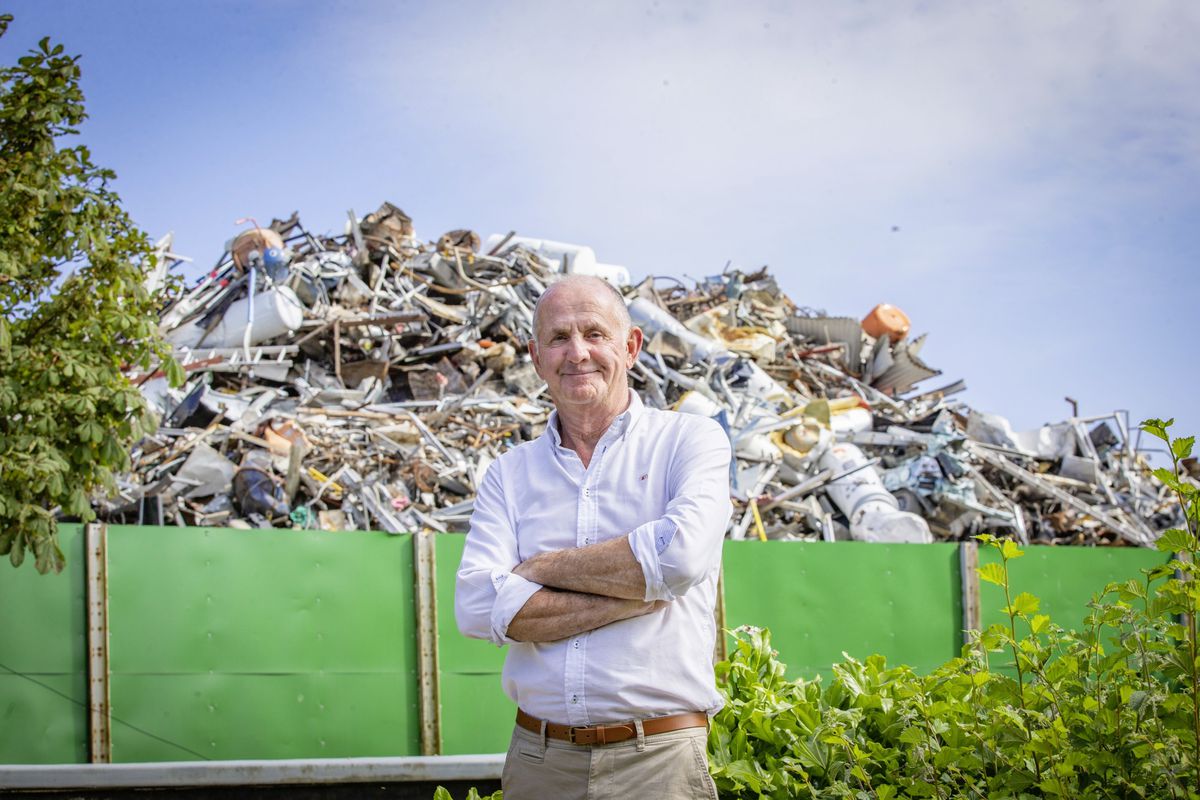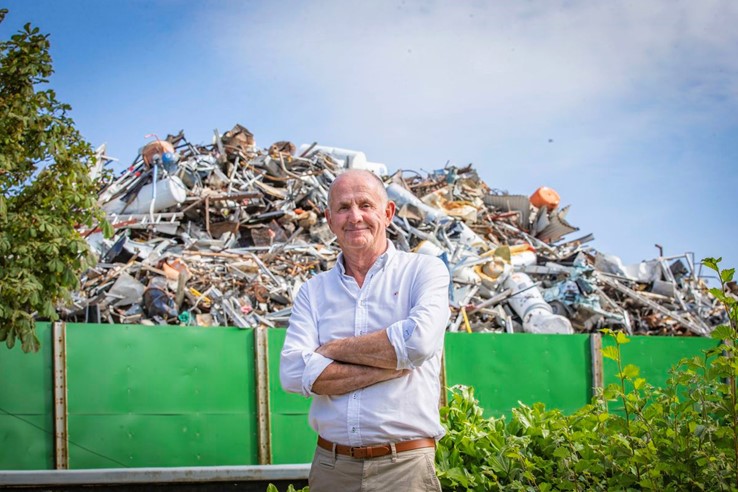 St Sampson's douzenier Rob Gill, standing within St Sampson's Church cemetery, is overshadowed by scrap metal from the recycling yard. (Picture by Sophie Rabey, 29771397)
The document, released today, is endorsed by the Vale Douzaine and lists multiple examples where the  States' lack of foresight has disproportionately impacted businesses and residents in the north of the island, endangering islanders and eroding quality of life.
The statement, which calls on government for an official response, highlights the possibility of another fire at Guernsey Recycling and Scrap Metal's operation, which is adjacent to St Sampson's Church, the island's oil and fuel storage facility, Norman Piette's timber mill and Guernsey Water's Longue Hougue reservoir, together with a blast hazard posed by fuel tankers drying at St Sampson's harbour.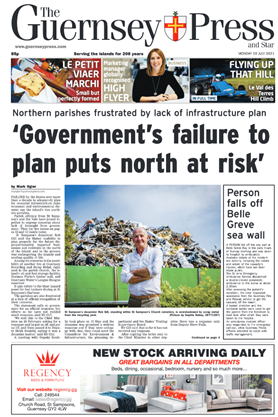 In the view of St Sampson's and the Vale: "Without immediate planning and investment in the following areas we believe that government continues to:
• Risk preventable disasters and the loss of businesses and essential services
• Reduce operational efficiencies and environmental sustainability of industry and associated island services
• Impede economic growth, private investment and development
• Prevent the development of valuable public amenities thus impeding cultural, historical and recreational provision
• Reduce quality of life for parishioners and islanders [and]
• Create a sad legacy for generations to come"
The parish concerns have been reported by the media and accompanied by a two-page advert in the Guernsey Press outlining the concerns raised by the parishes, which are available in full in the download section below.