Further details have been released about the events and arrangements for parking at next week's Jubilee Jamboree at L'Islet Common to celebrate the Queen's Platinum Jubilee on Friday 3rd June. A full programme of fun and family entertainment is promised, with food and frolicks available too!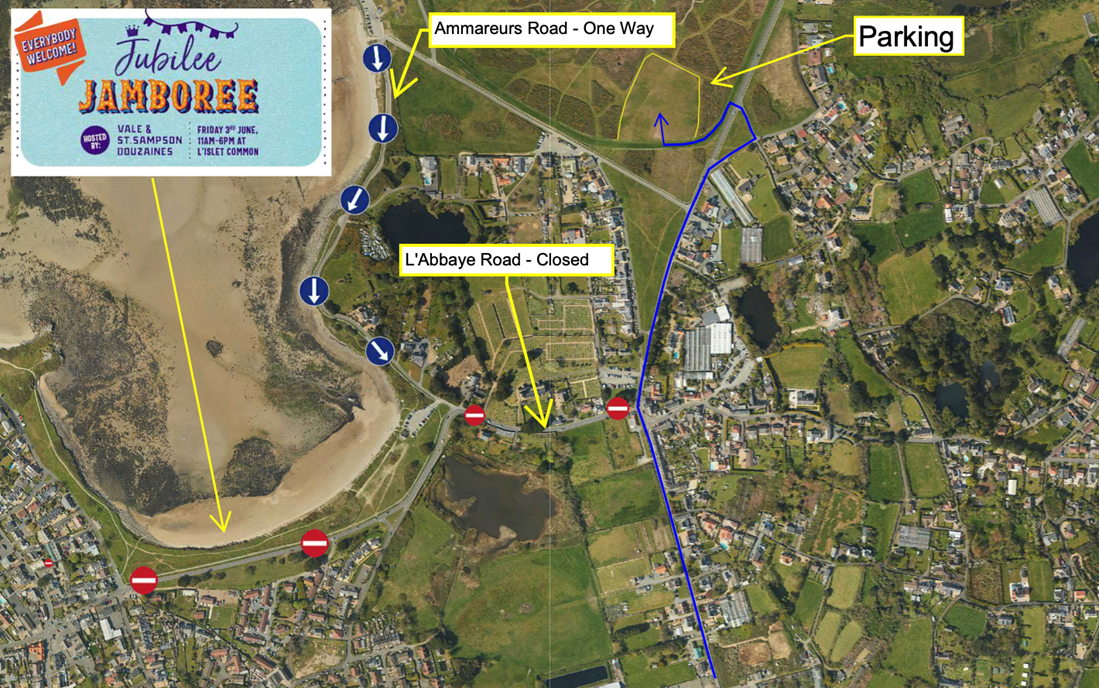 All the details are in the timetable below and the image above shows how to access parking for the grand event, a special day to commemorate the Queen's Jubilee that is being arranged jointly by the douzaines of the Vale and St Sampson's.
We hope everyone enjoys what is designed to be a lovely family day out sampling the best the North has to offer with a range of stalls, food outlets and entertainment for children and grown-ups.
Events start at 11am, with the bells at the Vale Church ringing out, and go on until 6pm, with competitions, music and Guernsey's longest street party with seating down La Route De L'Islet. There will be tables and chairs as well, so people can bring picnics if they wish and there will also be a range of food outlets there.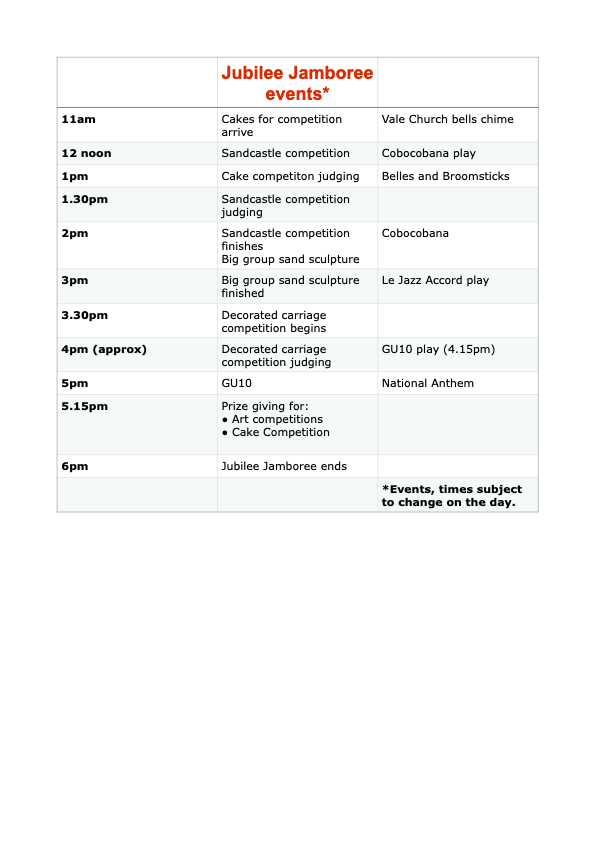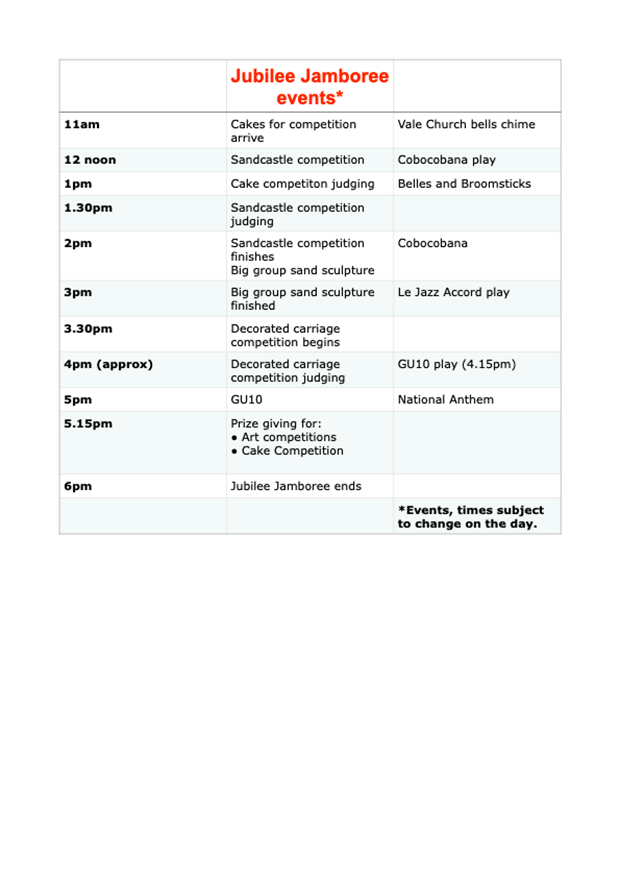 St Mary's Church Hall - as part of the event, North Community Market are providing teas, coffees, bakes and refreshments from 11am
Sandcastle competition -

Starting at 12pm followed by a big joint sand sculpture at 2.00 p.m.

Decorated carriage competition for families at 3.30 p.m. 

Decorate a scooter, bicycle, tricycle, baby or doll park or buggy, balance bike (anything on 1, 2, 3, or 4 wheels).

Cake competition - To bring on the day between 11-12.00 a.m. Judged at 12pm 

- Up to age 7 (yr 2) and 7 - 11 (yr 3- yr 6) make and decorate 2 fairy cakes.

- Age 11 - 18 yrs (yr 7 - yr 13) Adults age 19 upwards make and decorate a 7in 18cm square or round cake.

- Please bring on a plate with name, age and contact.

Prize giving for cakes and art competition (which has already been judged) at 5.15pm on the day of the Jubilee Jamboree.