Plans are well under way for a joint parish celebration for the Queen's Platinum Jubilee.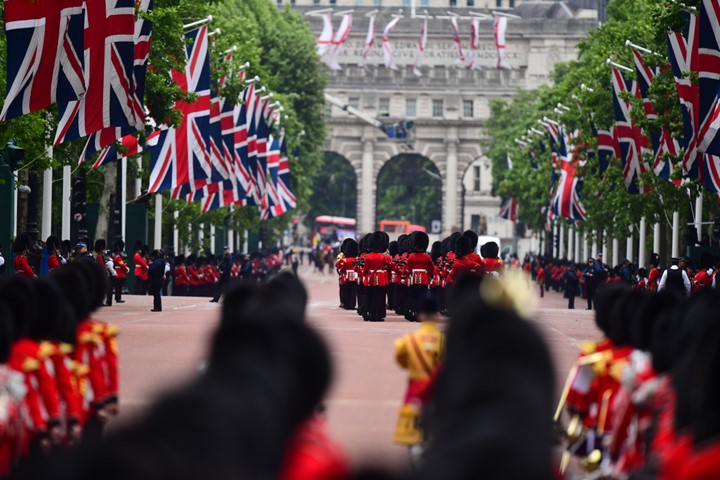 More than 1,400 parading soldiers, 200 horses and 400 musicians come together in the traditional Parade to mark The Queen's official birthday
The Douzaines of Vale and St Sampson are organising a day of celebrations on Friday 3rd June at L'Islet Common which promises to be a fun family day out with a variety of activities and entertainment.
The Douzeniers organising have been busy putting together a programme of different events. The event will start at 11am and run through until 6pm. Throughout the day there will be live music from local bands, food and drink stalls, children's entertainment, and competitions.
Alongside this there will be a classic car display, a visit from Guernsey Fire and Rescue Service as well as what the organisers hope will be Guernsey's longest street party with seating most of the way down La Route De L'Islet.
Competitions are also planned for the day including a Jubilee themed cake contest and a decorated carriage competition for bikes, prams or scooters. Prize giving will take place at 5pm on the day. Further information and details on how to enter can be found here or obtained from the Vale or St Sampson's Douzaine offices.
The two Douzaines are hoping that the event will be widely supported and attended as a chance to celebrate this historic occasion and will provide entertainment and enjoyment for all ages.
Parking will be available nearby, as well as disabled parking closer to the main event. Further details and a full programme for the day will be released nearer the time and more information can be found on the parish websites and Facebook pages.