We've been asked about this old image of L'Ancresse Bay that appeared on Twitter recently and, although we don't know the date, it shows the beach before the German wall was built and before the kiosk and WCs were put there.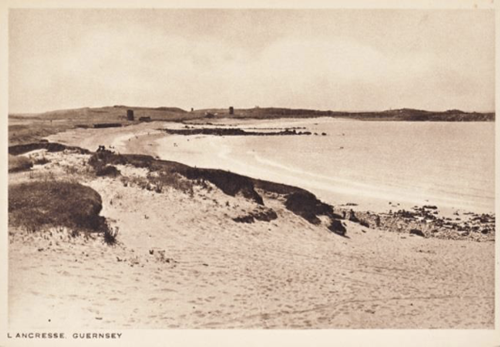 It also shows the dunes and beach levels that existed at the time.
The photograph is one of a number published by the Environment and Infrastructure Committee as part of its proposals for the realignment of part of the bay and the document can be found here.
Separately, a parishioner on Facebook said he was disappointed that the Douzaine was in favour of the committee spending £1m. demolishing the wall.
To clarify, the Douzaine has not made a collective decision of support one way or the other.