Parishioners are reminded that tomorrow is the last day for making comments on the Leale's Yard draft development brief.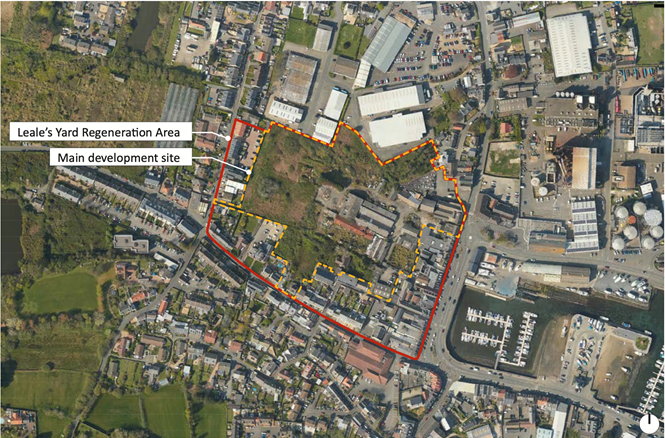 The draft relates to the 12 acre site off the Bridge and running west towards Lowlands Road and is an important document that, if approved, will set down guidelines for the redevelopment of the significant brownfield site.
The brief, which can be found here, includes proposals to create new housing, retail and office accommodation as well as new public spaces and flood defences. 
Any parishioners with views on how the area should be regenerated is asked to make contact with Planners via e-mail at [email protected] or by writing to the Planning Service, Sir Charles Frossard House, St Peter Port, GY1 1FH by 5pm, Friday 27th March 2020
The brief
In terms of overall objectives for the Development Framework there are a range of considerations that need to be considered, including:
• creating a high-quality place that supports and enhances The Bridge Main Centre and responds to the local area and its history and which does not compete with St Peter Port Main Centre;
• promoting sustainable development in the way uses are located, how buildings are constructed and managed, how waste is managed, and potentially how renewable energy could be harnessed within or for the site;
• meeting the needs of the full range of the community including children, families and older people, including an identified need for green space, improvements to The Bridge Main Centre and supporting opportunities for active travel, and
• ensuring that what is proposed is delivery focussed to help enable something positive to happen on this site in the near future.
The Leale's Yard Regeneration Area is said by Planners to be conveniently located for many residents on the north of the island, directly related to The Bridge Main Centre and St Sampson's Harbour and regeneration provides a really significant opportunity to provide new activities and facilities that are needed in the local area.