A final decision whether to allow the regeneration of Leale's Yard to go ahead after two decades of uncertainty is expected next week, Planners have indicated.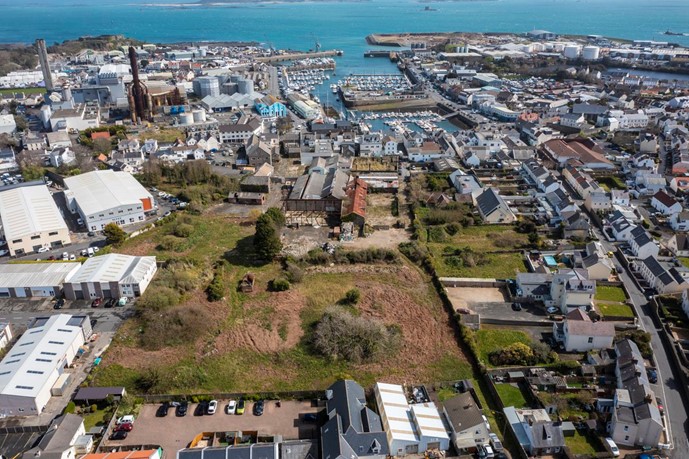 Guernsey Press image of Leale's Yard by Peter Frankland
Officials at the Development and Planning Authority have recommended that outline planning permission be granted and this is to be considered by an open planning meeting next Wednesday, when political members of the DPA will have the final say.
If approved, as expected, it will clear the way for the demolition of all buildings on site and the mixed use redevelopment of Leale's Yard involving the formation of new vehicular accesses to the Bridge and Nocq Road, the provision of 338 residential units, around 5,800sqm of retail floor space, about 8,000sqm of commercial floorspace, a multi-storey car park and associated landscaping, service roads and infrastructure.
It would also trigger the regeneration of the Bridge area, which has been neglected for many years and which people say is looking tired and run down as a result. 
The meeting, which is open to the public, will be held at Beau Sejour, Cambridge & Delancey Rooms, on Wednesday 16th November 2022, starting at 09.30am.
Below, the conclusions reached by Planners and their reasons for proposing the development be given the go-ahead