Regenerating the Bridge area and Leale's Yard would be an early win for Guernsey's Revive and Thrive post-Covid recovery strategy, the Guernsey Press says today.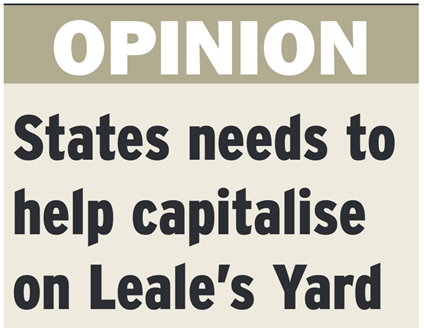 ​Closures of national shops and chains demonstrates the need to keep things local, the newspaper's Comment column says, and the island's second retail centre in the North offers great untapped opportunity.
Its view largely echos that of the Vale Douzaine, which has been working with St Sampson's colleagues, to see this important brownfield site used ahead of many other open areas earmarked in the North by planners, especially for housing.
The Guernsey Press says that the States has money to help kickstart projects like regenerating the Bridge/Leale's Yard project.
"It can no longer sit back and wait for something to happen. The benefits of a successful development not only in terms of revitalising the Bridge retail and leisure offering, but for housing, for the construction industry, for the jobs market as a whole, are too good an opportunity to miss," says the Guernsey Press.
Members of the Vale Douzaine are actively seeking more information about the Leale's Yard project, its benefits for the area, and how the parish might be involved in its successful implementation.