Moves by the States to remove unused craft from the headland at Les Amarreurs and restore the vegetation binding the sand dunes there have been welcomed by the parish's Constables.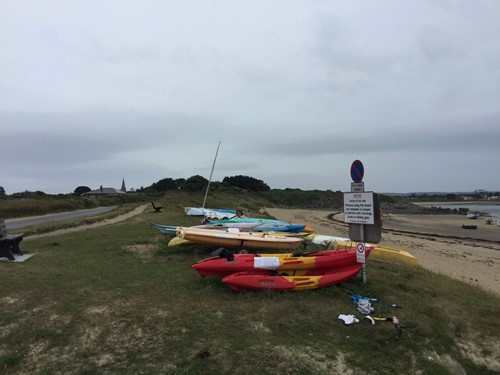 The initiative by Agriculture, Countryside & Land Management Services (ACLMS) is complimentary to the Vale's own parish improvement programme, which has already seen an area at Bordeaux cleared of old boating gear and vessels.
Rousse has also been cleared and the site reclaimed for use by the public and picnic seating installed.
September 13 deadline
The States are particularly asking for small craft and kayaks that have been left at the top of the beach to be reclaimed before 13 September.
Failing that, they will be removed and eventually offered to other islanders.
Grande Havre mooring committee chairman, Dan Masterman, said: 'It has been ruined by the minority leaving kayaks, canoes and small yachts there. It is not a big issue but it is a bit of an inconvenience and makes life more difficult for us boat owners who only leave a dinghy there to transfer themselves to their boat on a high tide.'
Another reason for the clear-up is to try to repair some of the erosion that has taken place through the grass covering being damaged.
The vegetation helps to bind the sand. This not only makes the dune system more of a sea defence but it also lessens the amount of sand that is blown over the paths and road when it's windy.
If you own one of the craft shown in the Guernsey Press photo (above) please contact ACLMS between 9am and 5pm, Monday to Friday, telephone number: 01481 234567 before the 13th next month.