Parishioners have been invited to a meeting next month to provide more details about the proposed 130 home development of part of the former Kenilworth Vinery off Saltpans. The event is being organised by the Guernsey Housing Association, which is building the new properties.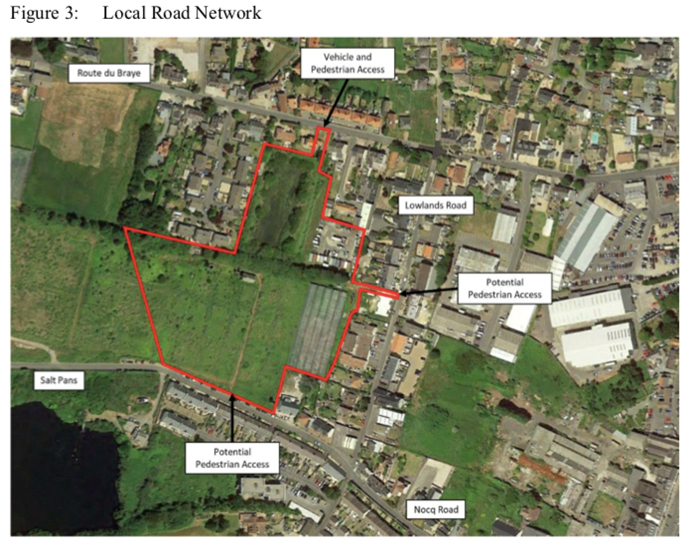 The public presentation will be held at the Rock Community Church in New Road from 10am until noon on the 10th and the GHA is also involving the douzaines of the Vale and St Sampson's in its briefing process.
The Housing Association wants to be able to answer questions about the proposed building works, and is aware there is a lot of interest in development in the north of the island and wants to deal with issues like traffic, congestion and access.
The GHA says that detailed plans will be on view at the presentation as well as 3D animated "fly-throughs" which will give a very clear sense of how the development will look and feel.
Mobility survey
In addition, the GHA has commissioned active transport consultants WSP to carry out a mobility survey for the north of the island, the scope of which extends as far south as the Longstore. That's part of the planning application for the Fontaine Vinery development, but a WAP representative will be attending the public meeting on Kenilworth Vinery to answer questions as well.
The Fontaine Vinery application is for 91 homes and in response to concerns about traffic in that area of the island, the design includes provision for a bus route through the development which would allow buses to return to the east coast and onwards to St Peter Port or the Bridge.
There is also a new cycleway and footpath linking Le Murier through the site and onto Victoria Avenue. The aim is to promote people cycling, walking and using the bus rather than cars, for the benefit of everyone.
The GHA's plans also include potential car sharing, with the public able to hire a car for a short period using an App to save them having to buy a car. This kind of App is apparently very successful in many other jurisdictions and can reduce the number of cars parked occupying valuable land.