More than 1,000 new properties could be provided in the North of the island as Planners blitz the Vale and St Sampson's with new build approvals and other developments, official documents show. And an independent assessment has shown that roads and junctions could be overloaded with traffic as a result.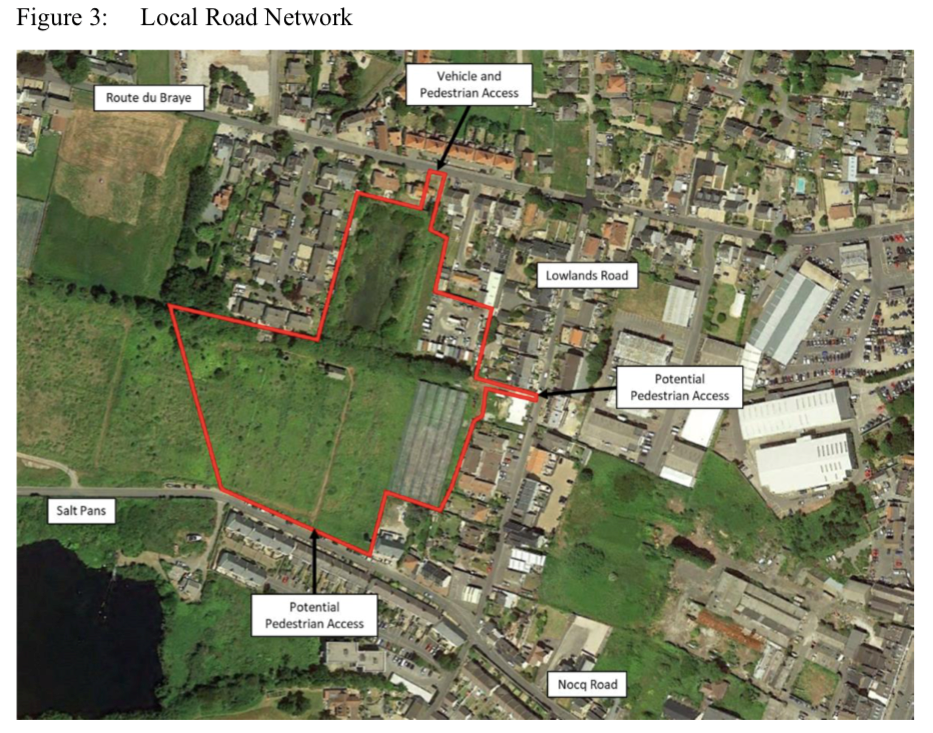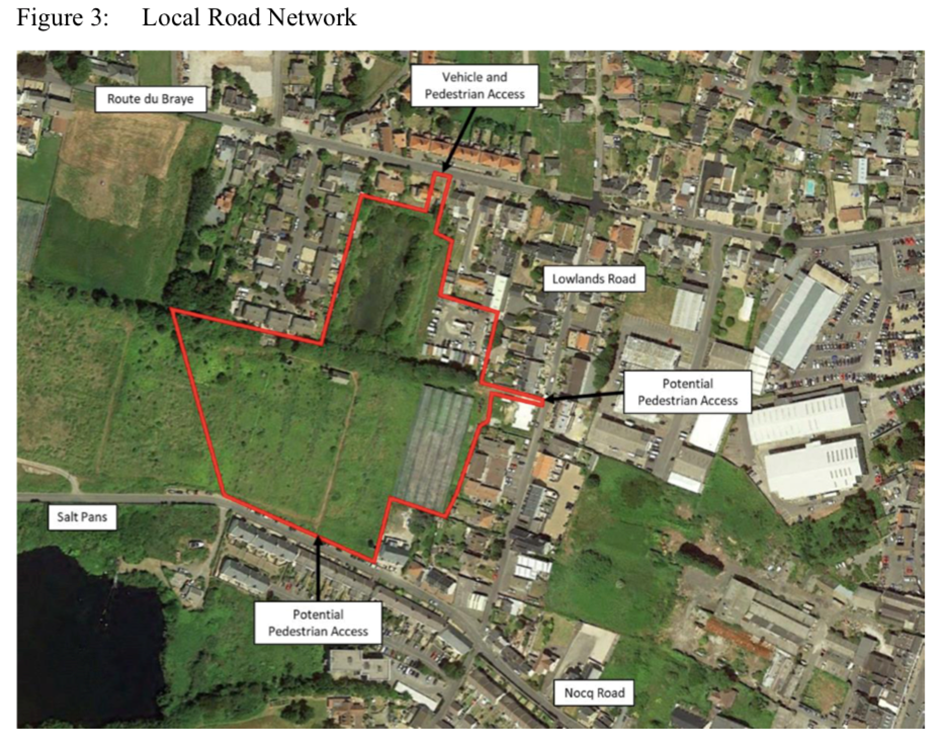 1,191 new homes and traffic jams
The shock new figures were released by the Development and Planning Authority (DPA) through a traffic impact study. When Saltpans was first mooted, just two other developments were taken into account – Tertre Lane and Leale's Yard.
Since then, however, six other large schemes have been added (see chart below). If built to the maximum indicated number, that would see 1,191 new homes in the North and queues of cars estimated to be 63 vehicles long at the Bridge mini-roundabout at peak periods, unless mitigated in some way.
Senior Constable Richard Leale criticised States policies that enabled this number of new homes to be imposed on the northern parishes and said by any standards this was substantial overdevelopment.
"From discussions I've had with individuals in both parishes, it's clear to me that many are also firmly of the view that the brownfield site at Leale's Yard* should be used for housing and facilitating the regeneration of the Bridge before large open areas like Saltpans and elsewhere are considered," he said.
"We should also be aware that the Planners themselves are not always singing from the same hymn sheet," citing the permissions given for the "Triangle Field" opposite Alliance, which planners then turned down and are now subject to appeal.
Minimum 'misleading'
If the minimum number of homes went ahead, 657 new units would be built. However, St Sampson's Douzenier Rob Gill said that, too, was misleading.
"The revised traffic report from consultants Arup is welcome," he said, "but they've ignored small developments already approved for the area. Take into account Four Banal (35 units), Camp Dolent (17) and the former English and Guernsey pub (20) and the 'minimum' figure rises to 729.
"Add those to the maximum number indicated by the DPA and the total amount of new homes in the North could rise to 1,263," he added.
Isolation
Vale Deputy Neil Inder also criticised the use of greenfield sites. "Homes in the Leale's Yard bit is better than spread along the roads. Unfortunately, the DPA works in splendid isolation – ignoring builds around an area and only dealing with what it has in front of it," he said on social media.
He added that there were actually two strategies for Leale's Yard. That proposed by the planning framework was completely different to that from site owner the Co-Op.
Traffic impact
Arup was commissioned by Lovell Ozanne Architects on behalf of Kenilworth Vineries Ltd to produce a traffic impact assessment for the area. Two committed development scenarios – low and high density – and two Saltpans development scenarios – average development (110 residential units) and maximum development (156 residential units) – were assessed. "The traffic modelling exercise demonstrates... the cumulative impact of the development and the committed development does result in the Braye Crossroads and The Bridge mini-roundabout operating over capacity," said Arup.
Physical works such as widening were not possible at Braye Crossroads. Mitigation for the cumulative impact was therefore proposed... namely extending the traffic lights cycle time from 90 to 120 seconds. "This proposal mitigates the additional impact of the Saltpans development; however, the junction remains above capacity as a result of the committed development traffic," say Arup.
To mitigate the forecast capacity issue at this junction it is either recommended that committed developments are reviewed in terms of capacity and mix of locations or changes to traffic signal control equipment is made.
Mitigation on The Bridge was dependent on development at Leale's Yard, which is accessed from this junction, and should be provided as part of a TIA for that development site. Initial modelling undertaken by Arup shows that a solution is available within known constraints.
* Mr Leale has no connection with or interest in the property known as Leale's Yard