Vale parishioners and islanders generally have been invited to a special presentation on Saturday for the Guernsey Housing Authority to unveil proposals for a new development of 131 affordable homes to be built on the former Kenilworth Vinery site to the west of Lowlands road.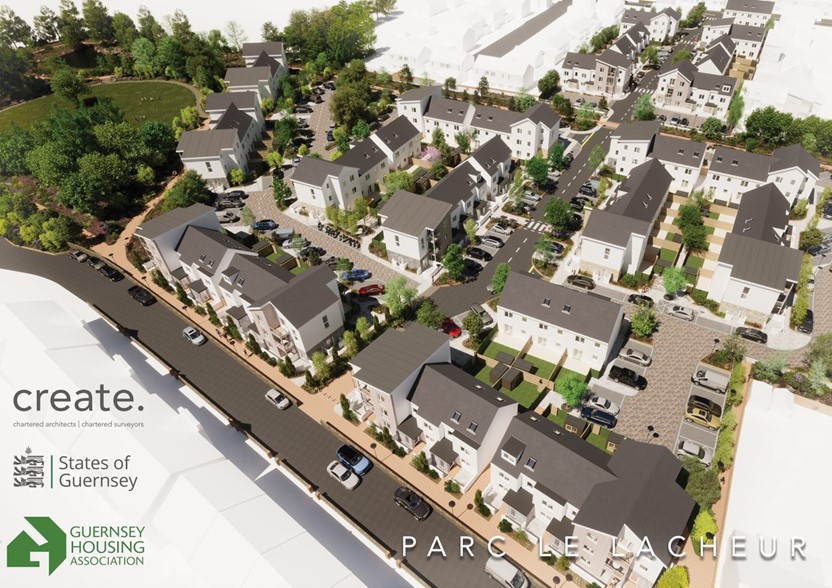 A preview of the meeting has been held for the Vale and St Sampson's douzaines and one who attended urged parishioners to attend the formal presentation to see what is proposed and to question the GHA and architects on the development and the planning that has gone in to it.
Create Architecture has provided designs and a 'fly-through' showing what the scheme will look like and information will be provided on what flood prevention measures are planned for the low-lying area.
One of the striking aspects of the development is the amount of green and open space (pictured) that has been incorporated and which will be available for the island to enjoy, not just residents.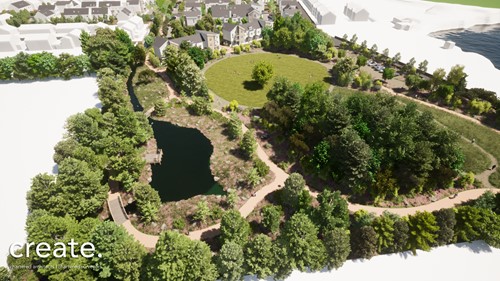 Mobility
Questions about the proposals will be invited and there will also be an opportunity to discuss transport and mobility issues relating to the Kenilworth development – officially known as Parc Le Lacheur in recognition of Guernsey seafarer and international trader William Le Lacheur.
As part of its planning for the Fontaine Vinery development, the GHA has commissioned consultants WSP to carry out a mobility survey for the north of the island, the scope of which goes as far south as the Longstore.
Julian Clement Smith, Principal Transport Planner at WSP, will be there to discuss the survey and to invite comments and suggestions on how mobility matters can be improved. 
He is also inviting comments by email and can be contacted via [email protected]
The public presentation will be held at the Rock Community Church premises, New Road, St Sampson's, at 10am until noon. From what douzeniers have already seen, it will be well worth attending.