New warning signs have been installed at Bordeaux Harbour as part of the parish's ongoing programme of improvements and enhancements.
They were put up by Junior Constable Bill Cohu (pictured) after the previous ones had deteriorated due to weather and salt spray.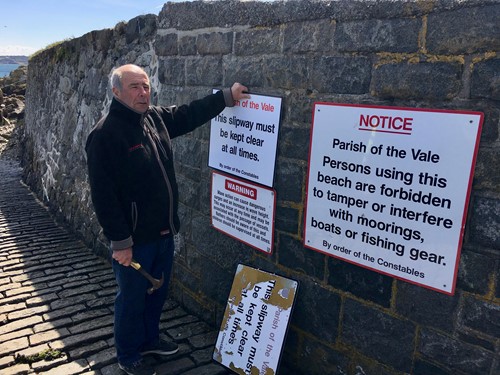 He said that Bordeaux Harbour was a busy place and the signs were reminders to people to make sure that the access slip was left clear and a warning that it was an offence to tamper with the boats there, any gear, or the moorings themselves.
A further sign advises people how to use the area safely and to be aware of the danger wave action and/or the wash from larger vessels can affect the harbour and bay.