Constables of the island's two northern parishes have expressed reservations about the proposed development of a 15 acre site off Route Militaire that had been earmarked as a data park.

News that new owner the Red Fund views the area as "a blank canvas" that could now be developed for manufacturing, distribution and storage or fulfilment plus builders' yard activities have clear implications for traffic, they said.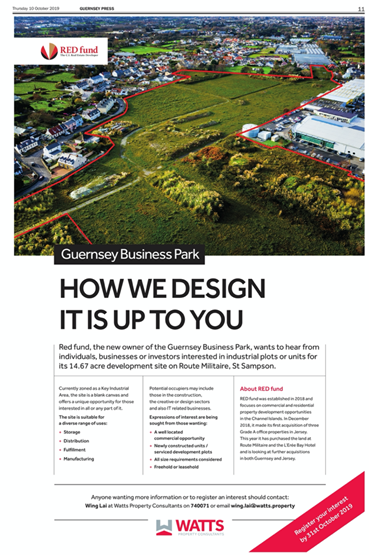 The Vale's Richard Leale and St Sampson's Paul Le Pelley say Red's involvement could significantly change what was originally approved to the detriment of both parishes.

"When a data park was proposed we envisaged staff being required there more on a nightwatchman basis," said Mr Le Pelley. "Now, we have no definite idea of  what's going on or what the area is finally going to be used for."

Mr Leale also expressed reservations about the change of ownership and the Red Fund's invitation to businesses to suggest what the site could be used for because of the implications of how the area could ultimately be used.

Work together
Both Senior Constables stressed this was not blanket opposition to any development in the parish but they were worried about the traffic impact and how that would affect the already overloaded Crossways junction lights if the site was used for something other than a data park.

The two parish officials, who have agreed that the Vale and St Sampson's should work closely over the application, have also questioned the level of synchronisation between the data park application, Leale's Yard and housing development areas that have been identified in planning frameworks.