The first official notice convening a public meeting for people – not just Vale parishioners – to object to the proposed closure of Hougue Jehannet Road behind the Power Station has now been published.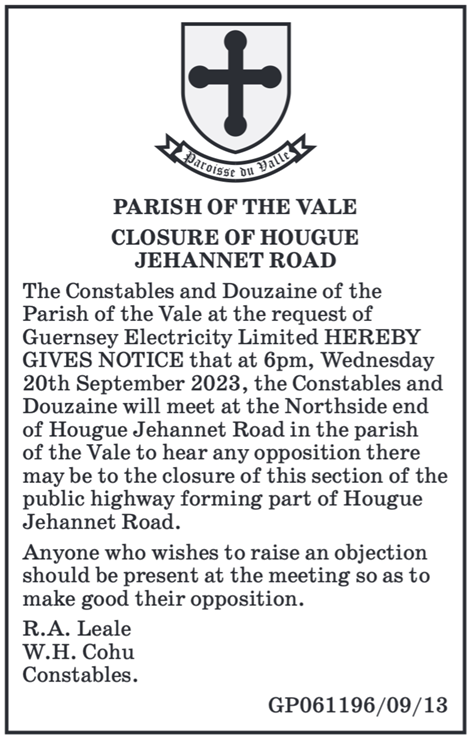 It has appeared in La Gazette Officielle in the Guernsey Press and says that the meeting will be at 6pm on Wednesday 20 September at the Northside end of Hougue Jehannet Road.
Under the relevant legislation the Constables and Douzaine have called the meeting at the request of Guernsey Electricity Ltd "to hear any opposition there may be to the closure of this section of the public highway forming part of Hougue Jehannet Road."
The notice further advises that: "Anyone who wishes to raise an objection should be present at the meeting so as to make good their opposition."
Anyone in favour of the closure, requested by Guernsey Electricity on security grounds, is also welcome to express their support.
The Constables will then prepare a report for the Royal Court to take a final decision at a sitting in October.