Concern about the effects of the States introducing a goods and services tax (GST) was the main topic of discussion at a special tax review "drop-in" session held in the Vale, according to media reports.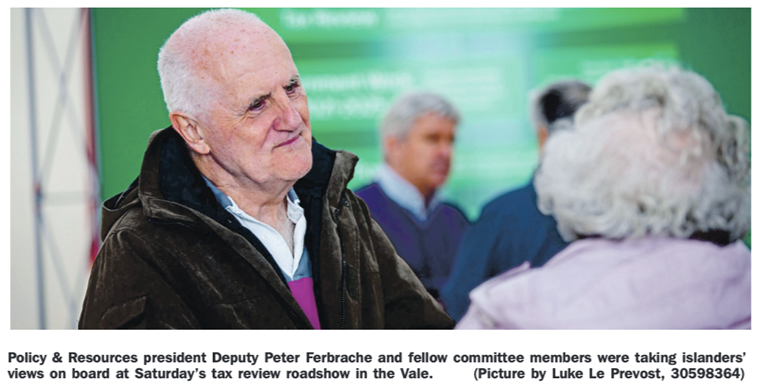 The Guernsey Press reports today that parishioners who attended the special session at the Vale Douzaine rooms on Saturday were united in fears over the effects the suggested new tax would have on them and their families. 
A steady stream of people was recorded and some had arrived before the 10am start because they were so keen to ensure their point of view was expressed to the politicians who attended.
Policy and Resources Committee president Peter Ferbrache was quoted as saying that most of the people who spoke to him were hesitant about introducing GST.
"They worry it is a regressive tax. We have tried to address that. We are not wedded to any particular tax, but GST is something we have to consider."
For parishioners, the prospect of a GST at up to 8% when inflation is already on the rise is very worrying and many said that other forms of raising money should be looked at, especially changes to income tax and the better off. 
More information about the tax review can be found here
The next Tax Review Roadshow will be held at Beau Sejour from 10am - 12pm on 26 March
The States debate on GST may be delayed for more consultation but Deputy Ferbrache has said that he wants it discussed this year.