Work to repair some coastal defences at Petils Bay at Bordeaux have started this week, the States Environment Committee has said. It is part of an ongoing programme of works to support, preserve and maintain Guernsey's coastal infrastructure.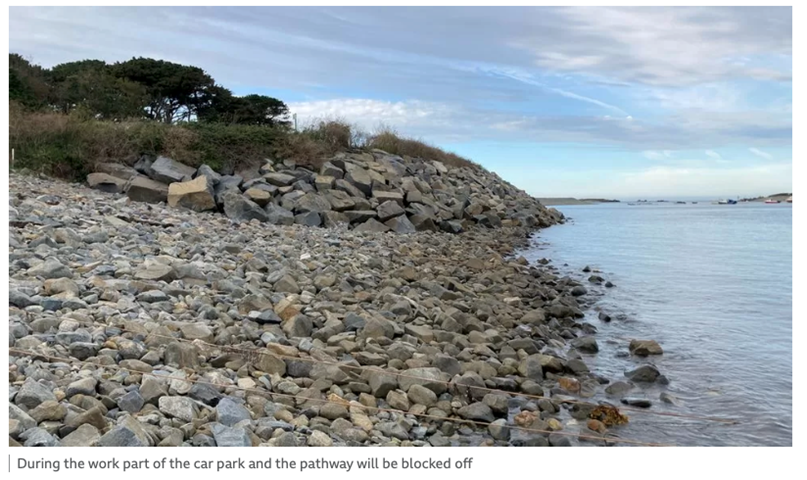 The week-long project will involve the replacement of some existing boulders which have slumped or fallen during winter storms, as well as the rebuilding of small sections of the defence to ensure it provides sufficient coastal protection.
To enable the work to be carried out, some areas of the car park at Les Petils (pictured above by the BBC) will be cordoned off for overnight storage of machinery.
Most of the work will be carried out from the beach side. However, contractors will also need to access the top of the path area to work on the top section of the boulder bank, the committee said.