Users of the hugely popular play area at Les Amarreurs provided by the Vale Douzaine are being urged to ensure that it remains a dog-free zone.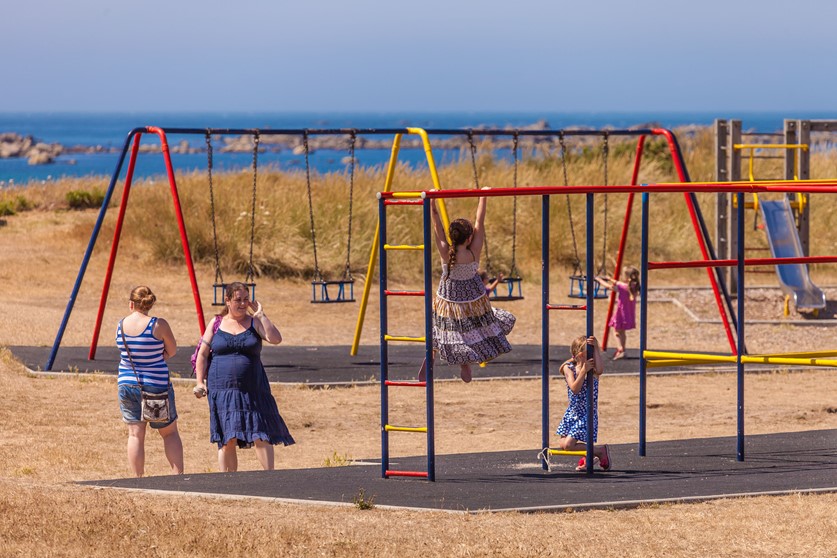 The request, from Senior Constable Richard Leale, follows increasing numbers of complaints from users that the existing ban – which is legally enforceable – is regularly being ignored.
"The prohibition on dogs, apart from guide dogs, isn't us being killjoys," said Mr Leale. "We have had the equipment designed and installed to UK regulations to meet stringent safety requirements and animals have no place in such an environment."
No matter how well behaved or seemingly docile a dog appeared, the risk always remained that it could attack and injure a child. That, he said, was emphasised by animal behavioural experts and no responsible owner should run the risk of an accident – especially with someone else's youngster.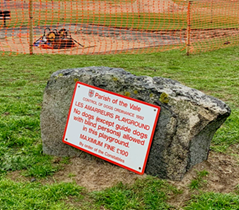 Good neighbours
"We're simply asking people to respect the law and to be good neighbours," said Mr Leale. "The ban is there for a good reason as well as basic hygiene and it is disappointing this sensible precaution is being ignored on what seems a daily basis."
Further and better signage is to be installed from ratepayer funds to drive home the message that the playground is for children and not pets.
"There's more than enough space for dogs on the rest of the Common and I really do urge users to respect the right of children to play at Les Amarreurs without the risk of being bitten by an over-excited animal. It doesn't seem too much to ask to me."
Staff who help maintain the Common are Special Constables and could be asked to police the existing legislation. "I'm reluctant to go that far," said Mr Leale, "and would far rather that pet owners recognised their obligations and left their dogs outside the play area. We'll see see what persuasion does first."