A special invitation has been extended to all parishioners to attend a Service of Remembrance at the Vale War Memorial on Sunday.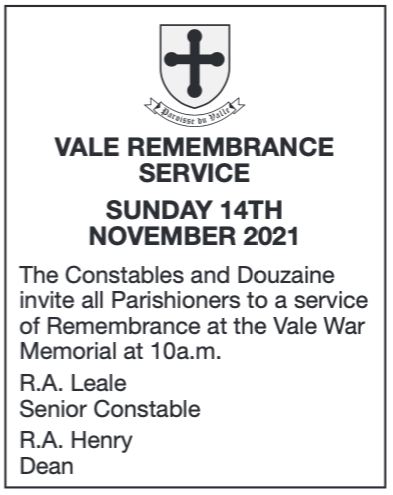 It has been issued on behalf of the Douzaine by the Senior Constable, Richard Leale, and the Dean, Rosemary Henry.
It begins at 10am this Sunday at the parish War Memorial at the Braye Road-Vale Road crossroads and all parishioners are welcome to attend the service to to commemorate the contribution so many, including residents of the Vale, gave in the two World Wars.