Pressure from the Vale Constables, douzaine and other road users has stopped the closure of another major northern road route, which was scheduled to happen on Monday. The news was welcomed by Junior Constable Bill Cohu, pictured.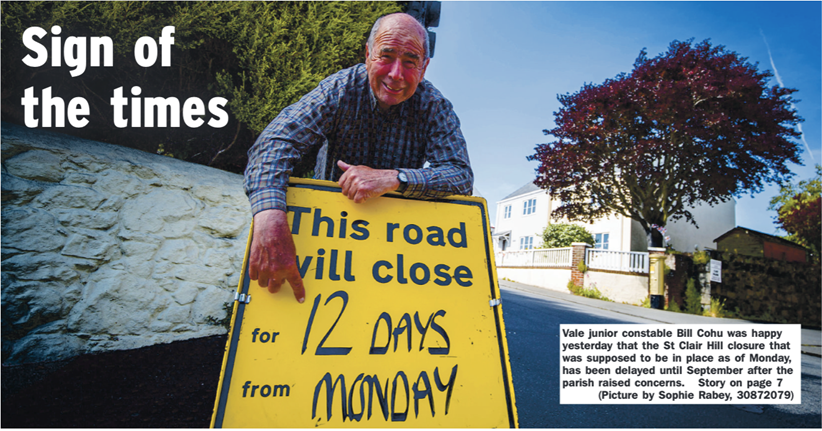 How the Guernsey Press front page reported the news today
He said the parish was delighted that St Clair Hill would not now close until the autumn, even though it is not in the parish, because of the impact it would have had on the Vale with the other closures in the area.
Traffic has been severely impacted with L'Abbaye, by the Vale Church, being closed and, earlier, Les Tracheries. Parishioners were complaining that it appeared that the States' Traffic & Highway Services had a grudge against the north because of the disruption being triggered by closures and diversions.
There are also concerns that contractors Trant aren't working daily at L'Abbaye and this is prolonging the closure of a normally busy road.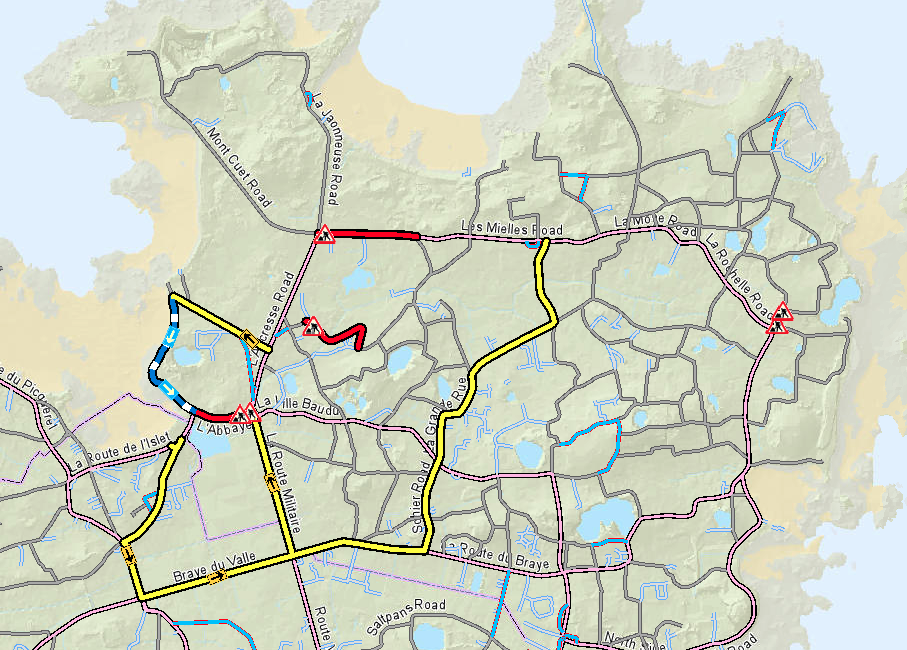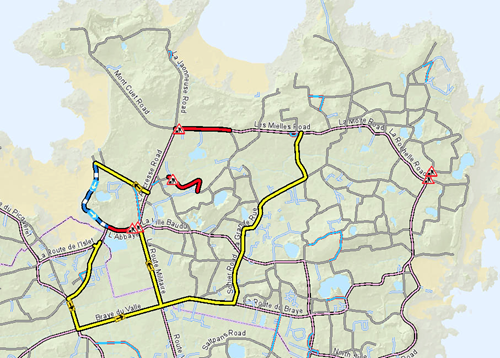 Concerns about the seemingly uncoordinated roads programme have been heightened with Les Clotures Road, by the Chouet crossroads, being shut over the weekend (see diagram).
Pressing hard
Mr Cohu said the parish had been pressing hard for St Clair to remain open because of the impact it would have and was pleased that the authorities had responded.
In a statement on Friday, THS said St Clair would be swapped with the resurfacing works scheduled to take place on Les Loriers Lane, Vale, in September. "That is, the works on Les Loriers Lane will instead commence next week and the majority of the works on St. Clair Hill will be postponed until September," the department said.
The Constables are still pressing the authorities for better consultation on road closures to prevent a repeat of the chaos of recent weeks.