Far more homes than originally feared could be built in the North of the island, documents released by the Development and Planning Authority have shown.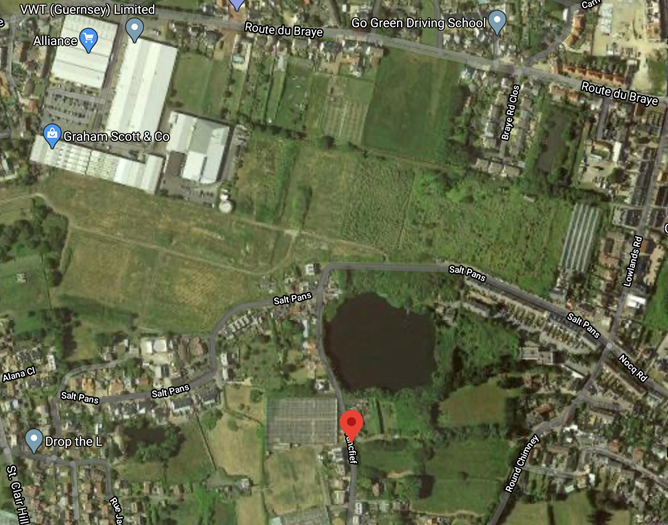 What consultants Arup describe as "committed developments" in their traffic impact assessment for the proposed 150-home Saltpans scheme total a maximum of 1,191 dwellings (see below for details). However, an earlier land study says up to 263 additional new homes could be built adjoining the Saltpans area.
"To date, a Development Framework has not been progressed for the Franc Fief site. However, the Strategic Housing Land Availability Assessment, June 2014, estimated the site could yield between 133 and 263 dwellings.," Planning states in its Saltpans Development Framework, released last month.
That takes the theoretical maximum number of possible dwellings up to a little under 1,500.
Targeting
The disclosure will increase concerns among parishioners that Planners are unfairly targeting the Vale and St Sampson's for building new homes and that the existing road and junction network is already overcapacity.
Vale Senior Constable Richard Leale said that although the Franc Fief site was in St Sampson's, any building there would inevitably impact its neighbouring parish through increased vehicle use and there were further concerns on the effect on already full local schools.
"I fully accept that not all of these theoretical sites will be developed or, even if they are, not to the maximum possible numbers," he said. "Nevertheless it is a good indication of how the planning process views the North and what, on paper, the DPA is prepared to consider.
"Many on the Douzaine – and I know this is shared by St Sampson's colleagues – believe this is simply a scattergun approach to hitting out-of-date housing targets rather than a strategic, joined-up attempt to create new homes that are needed and in the right areas with the right supporting infrastructure."
Leale's Yard first
That was all the more reason why Leale's Yard and the Bridge regeneration proposals should be regarded as a priority, leaving the other open, green spaces as sites of last resort, he said.
"Indeed, Arup themselves say that traffic mitigation is needed for these schemes to go ahead safely but that mitigation at the Bridge/Vale Avenue junction 'is dependent on development at Leale's Yard'," said Mr Leale.
"The need for a holistic approach rather than this piecemeal process couldn't be clearer," he said.
* Mr Leale has no connection with or interest in the property known as Leale's Yard
People living near the Saltpans site have spoken to valeparish.gg expressing their opposition to the scale and consequences of the development. This will be covered later this week.