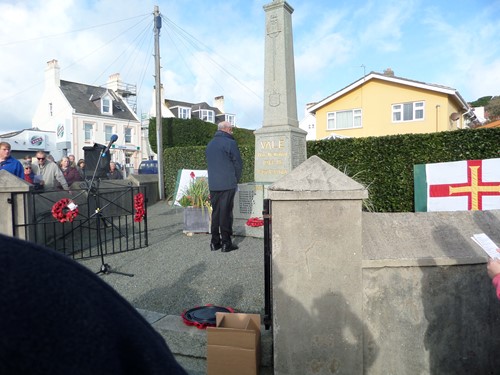 A special memorial service to commemorate the 100th anniversary of the ending of the Great War was held at the Vale Parish War Memorial yesterday in the presence of a large number of parishioners.
It was led by Vale Rector Father Stuart Tanswell and the first wreath was laid by Senior Constable Richard Leale, pictured above. 
After the moving service, which was attended by a much larger number of parishioners than usual, Dean of the Douzaine Rosemary Henry invited everyone back to the douzaine room for tea or coffee and biscuits and to view a special exhibition based on the parish's memorial booklet, giving details of all those commemorated on the War Memorial.
The exhibition, which provides extra information about the fallen, is open today and tomorrow until 5pm and was found by those attending yesterday to be particularly poignant in explaining the impact of the deaths on local families.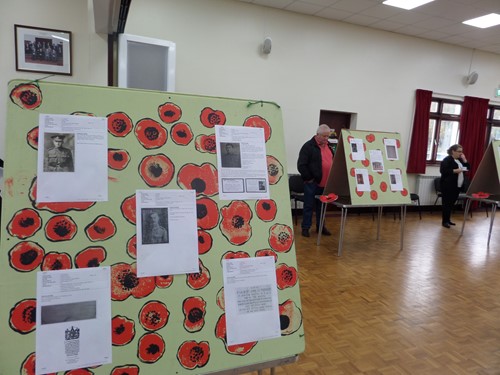 The exhibition at the Vale Douzaine Room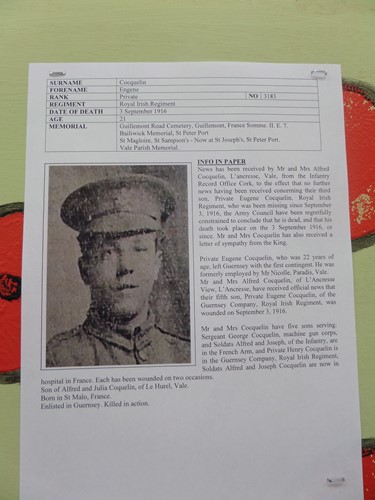 'News has been received...' chilling details of the death of Private Eugene Cocqueline, one of those commemorated in the special memorial booklet
The memorial service was also featured in today's Guernsey Press: